Creating a Colombian Oasis for Investors in Latin America
Colombia has shot up nine spots to rank 46th in the Attractive Marketplace pillar and ranks third for Attracting Investments in the Latin America and Caribbean region.
Attracting foreign direct investment is a key plank in Colombia's slate of national policies and priorities. This has allowed our country to put together the best practices to develop and sharpen its competitive advantages to boost its economy. Our deliberate approach is designed to go beyond government cycles and is reflected in our foreign direct investment (FDI) which tipped the scales at USD17 billion in 2022, the highest figure ever recorded in the history of the Central Bank of Colombia, and represented an 81.7% increase compared to 2021.
While Colombia is the fourth largest economy in Latin America, the growth rates have been one of the most dynamic in the region at 10.7% in 2021 and 7.5% in 2022, both of which were above the Latin American average. This was despite the challenges the government had to confront during the COVID pandemic. Factors such as having a substantial domestic market that is supported by more than 51 million inhabitants—the third largest in the region, and our rich diversity in sectoral opportunities and access to numerous business centres, are what makes Colombia an attractive destination for investors.
Furthermore, Colombia has been opportunistic and quick to position itself as a commercially viable nearshoring platform for investors seeking to move closer to their suppliers in the value chain as well as their end consumers. That is in part thanks to our geographic location which allows companies to be connected efficiently with the main business centres on the continent.
Adding to the commercial allure is the slew of trade agreements, double taxation and investment treaties inked by the Colombian government with other international signatories, countries and trading blocs. These have helped not only to broaden the expansive supplier network but also serve as enablers of higher operational efficiencies for businesses planning to set up, expand or enlarge their footprints in Colombia. They also serve as support for entrepreneurship and are made more accessible by the rich cache of talents (who speak two or more languages) available for hire in our country's workforce.
Additionally, we have also been quick to respond to global trends by sending out clear signals about our national priorities and commitment towards sustainability and care for the environment. For instance, while we are already one of the lowest emission-producing countries in the world, Colombia is nevertheless still forging ahead to further reduce our emissions by 51% in 2030, and becoming carbon neutral by 2025.
As the first in the region to incorporate the United Nations (UN) Sustainable Development Goals (SDGs) into our national development plan, Colombia was also the first to develop and implement a green taxonomy. That has helped to fast-track our position and enhanced our reputation as a leader in the energy transition space, being the fourth emerging market among 170 countries deemed most attractive to invest in renewable energy.1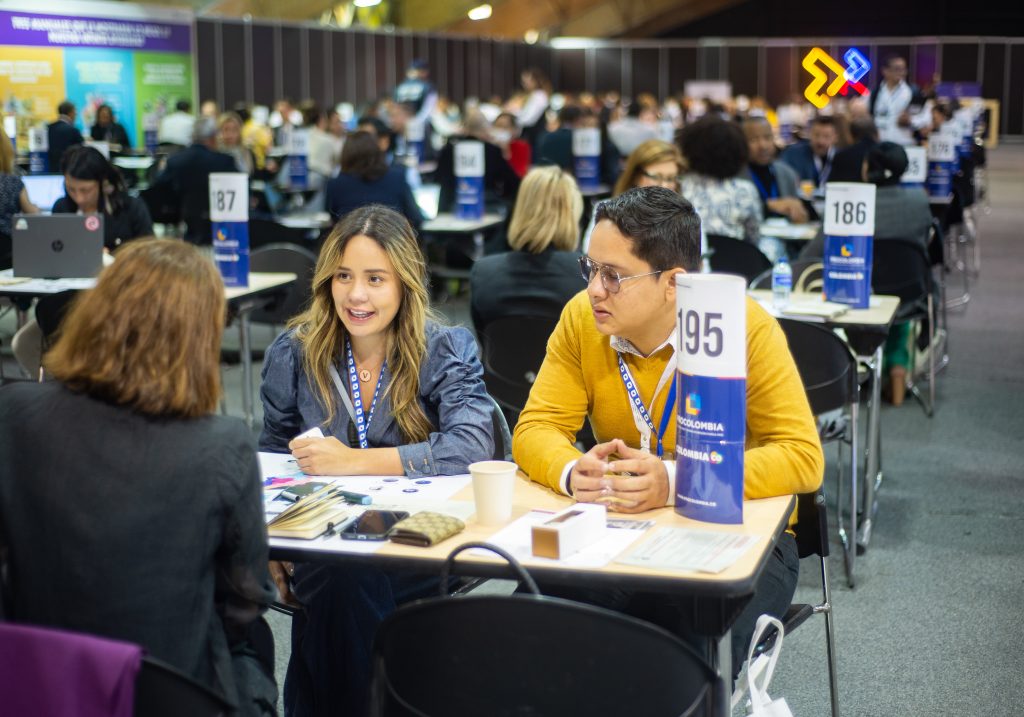 All these are based on the recognition that foreign investments are fundamentally vital to the continual progress of the Colombian economy. It is for this reason that we are convinced that a robust, efficient and internationally standardised regulatory framework will provide the best tools when it comes to attracting high value-added investments with long-term commitments.
As a signatory to the World Trade Organization (WTO), we also firmly adhere to its principles of striving for the fair and equal treatment of both foreign and domestic investors. At the same time, we continue to seek ways to remove bureaucratic hurdles facing business—such as eliminating the need for prior authorisations for foreign investment as well as easing the incorporation process to make Colombia an even more friendly destination for investment and business.
Of course, we cannot afford to rest on any laurels in light of the current bumpy times and terrain in the current global order, when investment conditions and capital flows can change quickly as recent events have shown.
Hence, there is always the need to reinforce and improve the business climate within our borders.
It is for such reasons that the Ministry of Commerce, Industry, and Tourism has been tasked to formulate a Reindustrialisation Policy—a national blueprint that will develop the key pillars for the further transformation of the Colombian economy in areas such as finance, technology, education, technology and infrastructural connectivity. More efforts are also in the works to establish a multilateral framework for the promotion of inclusive and sustainable investment via cross-border cooperation, collaboration and agreements that will foster trade, investment, and environmental sustainability.
Role of ProColombia vis-à-vis Other Investment Promotion Agencies
At ProColombia, a government agency under the Ministry of Commerce, Industry and Tourism, some of the bigger challenges we face include competition from countries with similar strategies.
To this end, we have since 2019 been actively deploying an array of strategies to identify, approach, and attract companies to operate from Colombia and serve the Latin American region and the United States by taking advantage of the broad range of trade agreements (FTAs). These FTAs offer wide tariff advantages and robust connectivity which includes access to 680 ports worldwide and 123 direct flights.
In addition to attracting foreign direct investment, ProColombia which has a global network of 23 offices in North, Central, and South America, Europe and Asia. We have trained our focus on strengthening the Colombian brand, non-mining exports and tourism by offering advisory services including trade, legal, and educational information about Colombia's market, products, services and companies to assist potential and new entrants in setting shop up in the country.
To ensure that we dovetail our work with the government's priorities and integral vision, ProColombia's multidisciplinary teams collaborate closely in coordination with the Ministry of Commerce, Industry, and Tourism to identify which sectors and projects and where foreign direct investment can be leveraged to boost export growth and tourism. We make it clear to investors that their opportunities are not confined within our borders by guiding them in their efforts to expand into other markets through the various programs offered by the agency.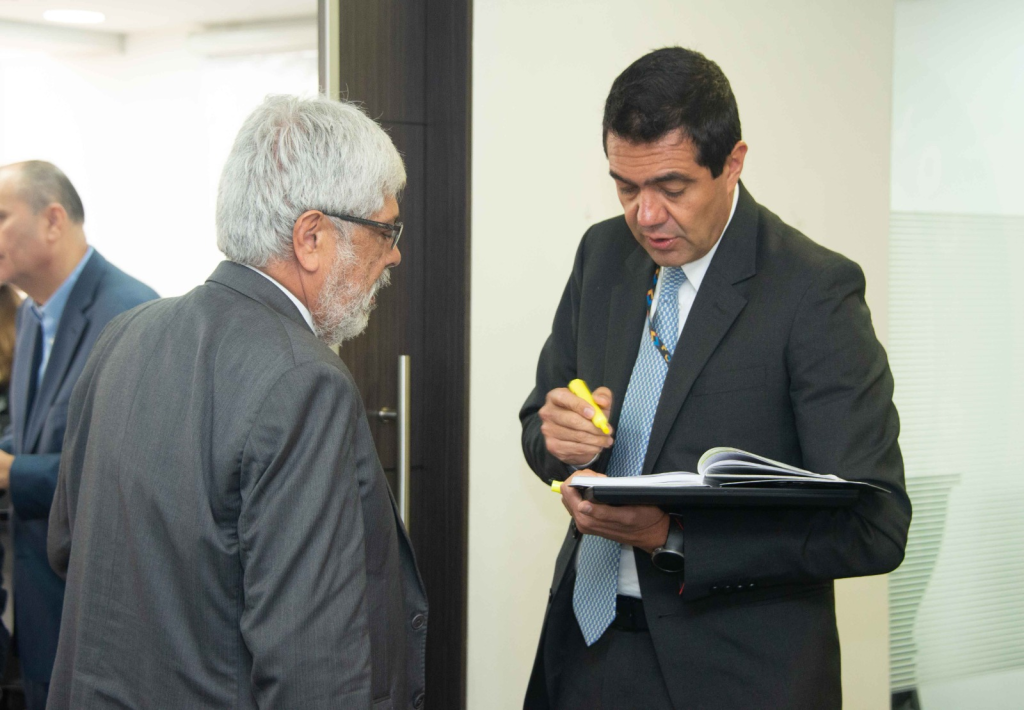 ProColombia also views the Regional Investment Promotion Agencies (APRIS) as a complementary partner with deep knowledge of the other outlying regions in Colombia. This partnership has been instrumental in introducing intermediaries between investors and regional authorities and facilitating the setting up of in-situ projects. This is especially helpful as certain regions with limited budgets can pose challenges when it comes to articulating and implementing protocols and development strategies.
We have a clear purpose at ProColombia which is to attract foreign investments that promote innovation and enable technology transfer, generate value-added exports, while at the same time helping in the drive to develop human capacity, create quality jobs, and contribute to the goal of grafting the country's micro, small, and medium-sized enterprises into global value chains.
Our coordination efforts with our various partner agencies for our nearshoring strategy have been stepped up significantly to attract investment to locations beyond our capital Bogota and the main cities. We do this by granting special tax status and other incentives to municipalities and territories that may require improvement of access roads, thus overcoming logistics-related and digital connectivity issues. These have led to 108 new investments springing up in 36 municipalities at the last count. ProColombia is currently also exploring investment opportunities with 350 new companies with sustainable businesses and operations for 60 new projects.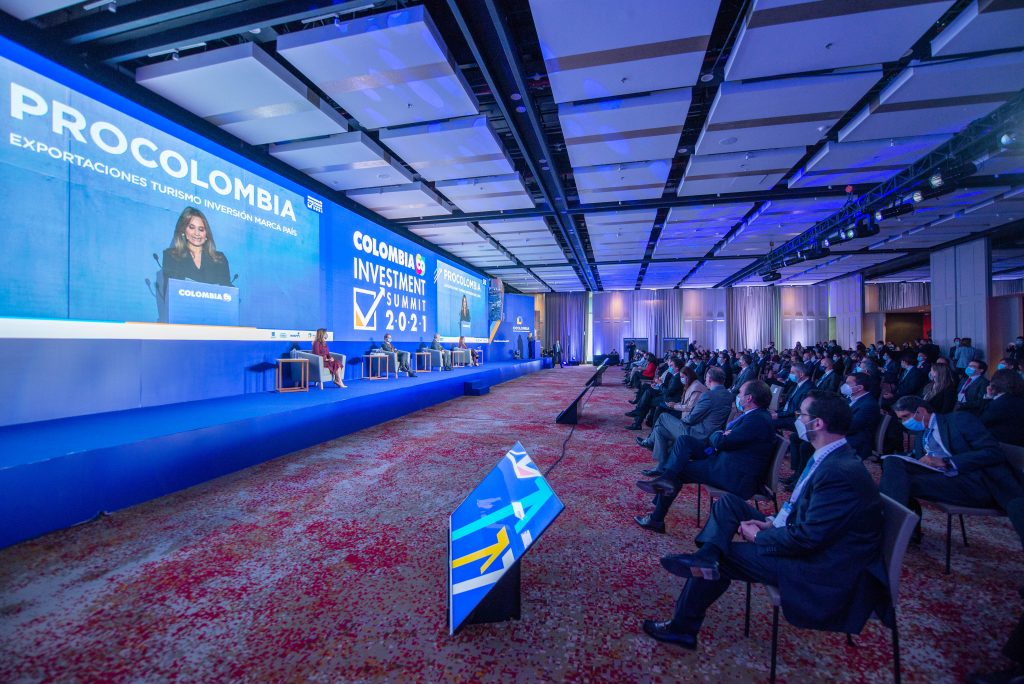 Under the leadership of President Gustavo Petro, and in coordination with the Ministry of Commerce, Industry and Tourism, ProColombia has a key role to play in addressing the climate crisis and reduction of carbon emissions which include vital sectors within the local economy covering agriculture and rural development, commerce, industry, tourism, transportation, housing, energy and mining, health, and social protection, among others—all of which will entail the adoption of new practices, integrated and environmentally friendly development models. New foreign direct investment will be channelled to projects with environmental, social, and governance components, as well as impact investments in areas that generate financial returns to vulnerable populations and regions, while addressing pressing social and environmental needs.
Skill Sets for Successful Investment Promotion
Based on my experience at ProColombia, the key areas that governments need to ensure the success of public-private partnerships (3P) includes the ability to design and manage complex contracts; attract and retain private sector partners; ensure transparency and accountability; manage risks effectively, and have a clear understanding of the value proposition for both public and private partners.
Additionally, effective stakeholder engagement, political stability, and regulatory certainty are also important factors that can contribute to the overall success of public-private partnerships. But ultimately, the most important thing is that there is trust and credibility between the parties.
An effective investment promotion officer in today's age would need to have a strong grasp of global economic trends, investment strategies, and regulatory environments. Other qualities would be possessing excellent communication and interpersonal skills, which are vital when building relationships with investors and stakeholders, as well as the ability to create compelling marketing materials and proposals.
Furthermore, investment promotion officers should have analytical and research skills to identify market opportunities, potential risks and challenges, and the ability to develop sound and viable investment strategies. They should also have project management skills to coordinate with various stakeholders, manage complex projects, and adapt to changing market conditions. These skillsets would equip an officer to be better poised to secure investments in today's fast-evolving business landscape.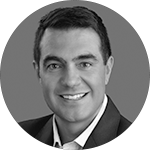 Julio César Puentes Montaño
Vice President of PROCOLOMBIA, Colombia
Julio César Puentes Montaño is an economist. He holds a master's degree in economics from Universidad Nacional, with a specialisation in negotiation and international relations, an executive MBA from Universidad de los Andes and a Master's degree in Global Management from Tulane University. He has over 24 years of professional experience, half of which was spent developing public-private initiatives for the economic development of territories, and the other half managing projects and companies in the private sector. He led the conceptualisation and launch of Invest in Bogotá, the first public-private initiative achieved at a city level in the world. During his time at Ecopetrol, he led and made viable one of the assets with the most strategic partners in the CPO-09 Llanos basin, due to its location and contribution to reserves for the country. His experiences in family group companies in sectors such as energy, oil and gas, transportation, logistics, and mobility, among others, gave him the opportunity to design strategies for growth, diversification, and portfolio reorganisation. Now, as Vice President of Investment Promotion at Procolombia, his main challenge will be to deploy and execute the investment attraction strategy of the new government.
More Stories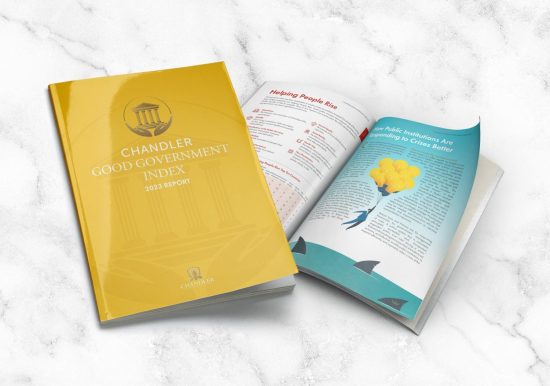 Country Stories
,
Opinion and Insights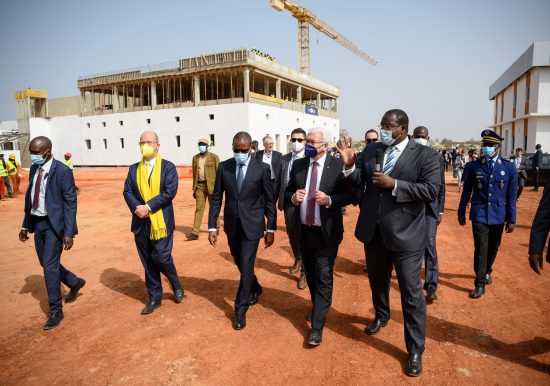 Country Stories
,
Opinion and Insights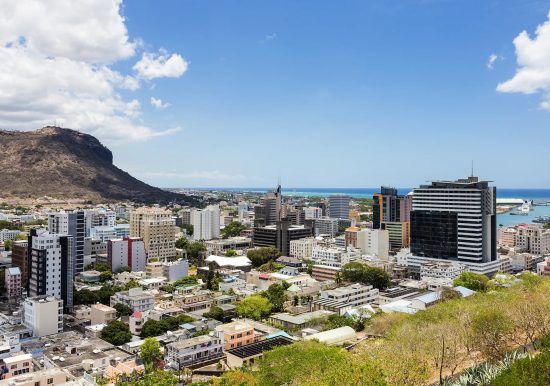 Country Stories
,
Practitioner Experience