Excellence in Government Services: The Emirati Way
The United Arab Emirates (UAE) emerged in the Top 20 of the 2023 CGGI despite it being a challenging year for countries globally. The nation is ranked 2nd for our Index's Leadership and Foresight pillar, and moved up 13 places to rank 21st in our Strong Institutions pillar. The UAE is also ranked 5th globally and 1st in the Middle East and North Africa region for Satisfaction with Public Services, 3rd worldwide in Innovation and 2nd in Implementation indicators. We speak with H.E. Mohamed Bin Taliah, Chief of Government Services in the UAE, to understand how a focus on service has created world-class public services in his country.
The United Arab Emirates (UAE) is ranked 5th globally and 1st in the Middle East and North Africa region in the Chandler Good Government Index for Satisfaction with Public Services. How has the UAE sought to design citizen-centric public services?
H.E. Mohamed Bin Taliah: When it comes to customer satisfaction, we are guided by our UAE Government Promise for the Services of the Future (see box story on page 118). One of our principles is "Listening to Customer's Voice".
We have a number of tools that we have invested in and matured over time to make sure that there is open communication with our constituents who use government services through any platforms: be it websites, mobile apps, call centres or physical service centres. We have also introduced a "UAE Mystery Shopper" application that lets constituents anonymously rate any service and also suggest improvements or offer detailed feedback. Besides these, we have released a new version of "Customer Pulse"—an easy-to-fill survey shared with any individual who has gone through a government process online or offline.
Such tools ensure that we are constantly listening to the customer's voice. We take customer's input seriously and we act upon it in most cases with immediate effect. It is always shared with top management in the respective entities and detailedmonthly statistics are circulated to ensure that progress is monitored and repeated complaints are handled with permanent resolutions.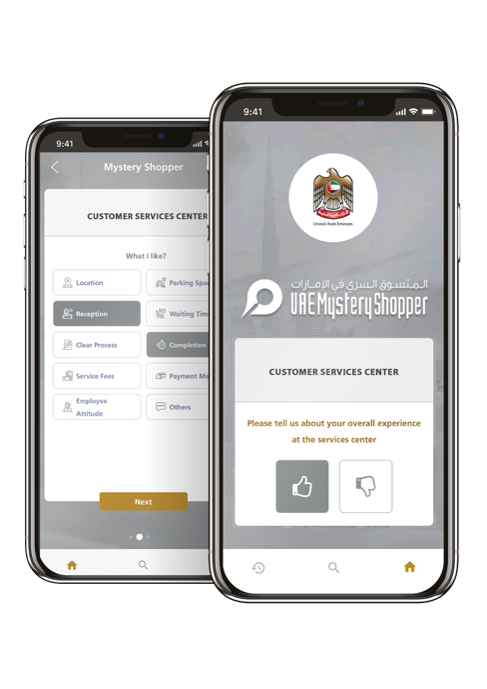 No doubt, this has helped us improve in leaps and bounds in many areas of our government services provisioning process and framework. Our latest published results show a satisfaction level of 88% from some three million filled surveys. We are very happy with the results; at the same time, we continue to work tirelessly to achieve higher levels of satisfaction across services and channels.

What are the key thrusts of the Emirates Government Services Excellence Programme?
His Highness Sheikh Mohammed bin Rashid Al Maktoum, Vice President and Prime Minister of the UAE and Ruler of Dubai launched the Emirates Government Services Excellence Programme (EGSEP) in March 2011. The programme aims to provide federal government services at the state level with consistent quality, and to raise the efficiency of government services to a '7-star' level, by focusing on customers as a priority.
When the Programme was launched, it was able to build on a decade-long foundation of learning and development, that had seen our public sector go through several phases of evolution: both in terms of the mode and quality of government services provided, as well as in the operational efficiency of back-office systems and processes. Since then, EGSEP has been instrumental in numerous key policies, initiatives and frameworks that together have contributed to our current standing in global rankings and customer satisfaction levels.
In 2021, we launched the "Emirates Government Services Strategy 2021-2025"1 with four main priorities: promoting the well-being of customer and society; enhancing trust between the government and constituents; enhancing government services sustainability; and increasing the UAE's competitiveness. I invite governments around the world to read about our five-year strategy and the goals we have set for ourselves.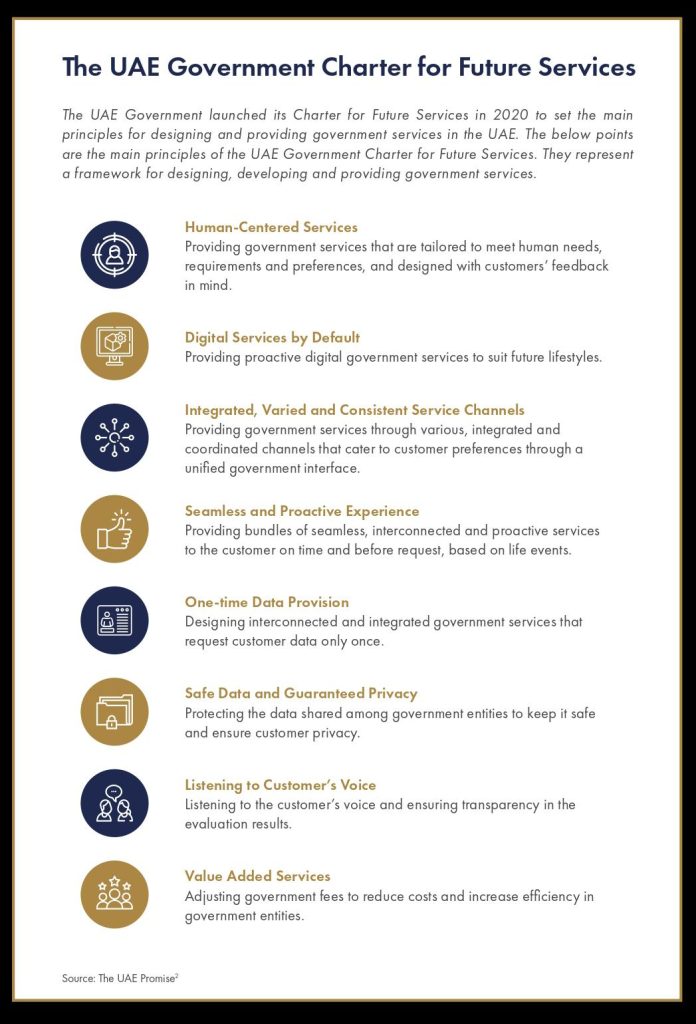 The EGSEP programme also includes the renowned Global Star Rating Programme3, the government services development programme, the services pioneers, the services circles and the M-Gov Award, among so many other initiatives and tracks. Federal and the local government entities are coordinated and aligned: our Global Star Rating Programme covers both without differentiation. At both the federal and local government levels, our focus is on the best we can do for our country and for every single person living in it or visiting it.
How has the UAE nurtured a strong culture of customer happiness and service excellence in its civil service corps?
Our Global Star Rating Programme emphasises customer satisfaction, customer experience and happiness, as well as service excellence. Four out of the eight pillars on which government entities are evaluated revolve around the customer, as well as the empowerment of service employees. The "Customers" pillar assesses the entity's understanding of its customer base and how it uses customers' data and profiles to provide them with better services.
The "Customer Experience" pillar evaluates the consistency of customer experience and happiness across the various phases of the customer's journey with the service. The "People" pillar focuses on an entity's service and human resources culture, and how this empowers the entity to design and provide services for, and reach out to, its customers. Finally, the "Service Channels" pillar focuses on the entity's operational efficiency and effectiveness in its communications with customers. It is evident that, in the years since its inception, the Global Star Rating Programme has had a substantial positive effect on the civil service sector and the quality of service offered to constituents.
The United Arab Emirates has earned a global reputation for excellence in services across sectors, such as hospitality, airlines, aviation, and banking, just to name a few. To nurture excellence in government services as a mindset among government employees was an enabler rather than a challenge. The employees of these government entities themselves experience a high quality of service from the different sectors on a daily basis. It is thus natural that staff in the public sector would want to be on par with or better than the other sectors that render services to constituents.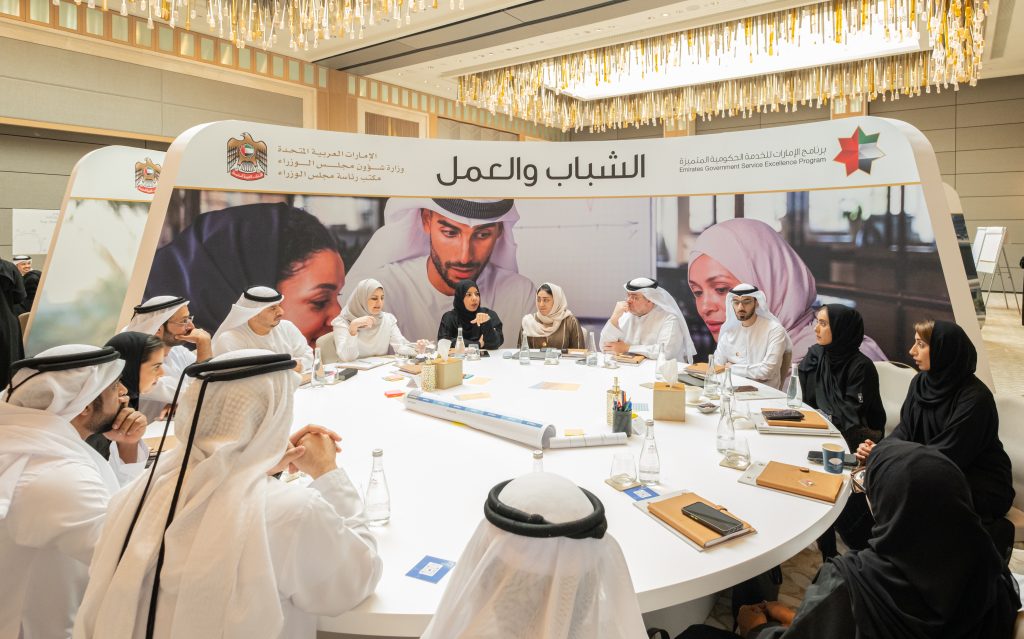 Our people have been and remain a driving force in our service excellence journey. During the pandemic, government services in the UAE continued with almost no interruption. This exceptional resilience was thanks to the dedication of the teams across our government entities, and the readiness of our supporting systems and infrastructure.
The UAE government has adopted various models of customer engagement and co-creation of services. What impact have these had, and can you share a success story?
The very first statement in our Government Promise for the Services of the Future is that human beings come first. The beneficiaries of our services are at the core of everything we do. Not only do we design human-centric services by default, but we also engage constituents throughout the process from the service design stage to the post-launch phase.
For example, we launched the "Services 1" Centre as a one-stop shop for government services. We use it to hold co-creation sessions with citizens to jointly design new services; we take in their feedback, suggestions and ideas on how such services can best serve their needs.
We also hold regular Customer Councils where we discuss topics related to government services with a range of beneficiaries, including investors and entrepreneurs, youth, elderly citizens and others. We have held more than 136 councils so far, and the outcomes have always been invaluable. We also avail ourselves of various other feedback channels to keep communications open between the government and our constituents.
How does the UAE train and equip civil servants to deliver on its promise of service excellence?
The UAE is a country of the future and our talent needs to always be future-ready. Investing in our human capital and enhancing government capabilities with future-proof skills is a main pillar of our government services strategy. The UAE government continually develops the competencies of our talented federal government workforce, equipping them with the necessary skills and knowledge needed to shape the future we envision for our country. It also creates for them the best possible work environment to boost efficiency and productivity. To support these aims, there have been a number of impactful initiatives over the past few years.
For example, in 2017, the UAE Government trained 7,000 frontline employees and upskilled them on how to innovate through government service design, how to serve different segments of government beneficiaries, and how to address customer complaints and feedback. In 2018, service centre managers, heads and supervisors undertook qualification and capacity-building training, as part of a Train the Trainers programme for the Managers of Customer Happiness Centres. This was to equip them with the latest and most essential concepts and principles for efficiently managing their frontline and customer service teams. More senior-level managers and directors undertook similar training as part of a Government Services Experience Programme on how to design seamless and convenient customer experiences.
Prior to the pandemic, we also launched an online course on service excellence and how to manage customers, which our employees could access from any device. This boosted adoption and usage. We recently also launched the Jahiz initiative, one of the UAE government's major transformational projects.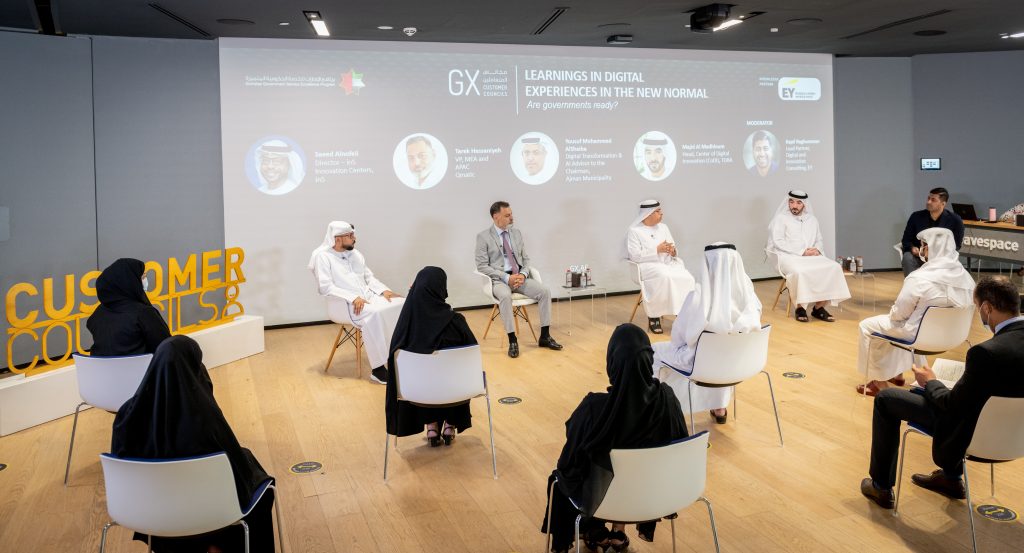 Jahiz, (which means "ready" in Arabic), seeks to enhance the future readiness of federal government talents. Through a digital platform, Jahiz offers staff a specialised journey to develop four groups of skills most closely related to the future direction of government work, namely: Digital Skills, Data and AI Skills, New Economy Skills, and 10X Skills.
Recognising individual and organisational excellence is a key pillar of the UAE's government ecosystem. What advice do you have for designing such recognition frameworks?
The UAE Global Star Rating Programme has been running since 2011. We can see how it has motivated government entities to go above and beyond in their efforts to achieve excellence and advance their ratings. When you visit a government service centre today, you can clearly notice its star rating at the entrance: the employees see it every day, as do their customers whenever they visit the facility. Be it an entry-level employee or the director-general of a government entity, one cannot help but want to see five, six, or even seven stars decorating the entrance wall of one's place of work. It prompts every staff member to think about how they can contribute to achieving this recognition. This is the type of impact we designed this programme to achieve.
In general, a recognition programme in the government sector, whether for entities or individuals, should have clear and measurable objectives that are aligned with the country's vision and goals. It has to have fair and objective standards, which are perceived as such by every entity involved. The implementation of such programmes needs to be fair and consistent. The effectiveness of recognition programmes should also be assessed on a regular basis—this is often missed and can have negative implications.
Finally, such recognition programmes add tremendous value when leadership supports them.
Throughout the years, His Highness Sheikh Mohammed bin Rashid Al Maktoum, Vice President and Prime Minister of the UAE and Ruler of Dubai, has made it a point to attend the award ceremonies of the best-performing service centres across the country in person. Such events resonate on a government-wide scale and motivate other entities and individuals to also strive for such achievements when they go to work in the morning. His Highness Sheikh Mohammed also awards the top ten best-performing service agents and front liners with an annual medallion for the top Government Service Heroes, in recognition of their exceptional work. These award-winners are carefully selected based on a year-long process of close observation and assessment.
How can governments continue to deliver high-quality services in times of crisis?
The UAE government has invested heavily in building its technical infrastructure since the last decade of the 20th century. It has worked tirelessly to improve its readiness, not only to meet the demands of the present time but for decades to come. Such well-considered and planned investments have proven invaluable in times of crisis.
During a crisis, the expectations of citizens and businesses are as great as ever. They expect government services to experience minimal to no interruption. If the nature of the crisis asks for certain measures and extra services to be provided, these add to citizen expectations of government. The pandemic experiences of governments around the world have shown that adapting is no longer the way to go: being ready is. Governments need to be ready at any time to continue providing their full suite of services even during challenging circumstances.
The UAE led by example during the pandemic on many fronts. With our technology and technical infrastructure, some 93% of the most frequently used services had already been made available on government digital platforms. This enabled our constituents to continue transacting with the government digitally during the pandemic. All this was supported by our suite of Government Enablers, including the UAE Pass, Digital Signature and Digital Vault capabilities. Our government websites and apps also provided information and services related to COVID-19 with a high degree of reach, frequency of updates and rich functionality. From a G2G standpoint, our government digital infrastructure and services—including Distant Work, Video Conferencing and Secure Communication—supported our government in operating remotely for long periods during the pandemic. The infrastructure that we had built over the years prior to the pandemic made a decisive difference in our readiness. We are committed to carrying on with enhancing our infrastructure.
Endnotes
Government of the United Arab Emirates. (n.d.). Emirates Government Service Excellence Program. Retrieved March 29, 2023, from https://www.egsep.ae/strategy
Government of the United Arab Emirates. (2020). The UAE Government Charter for Future Services- The UAE Promise. Retrieved March 29, 2023, from https://u.ae/en/about-the-uae/digital-uae/the-uae-promise#:~:text=The%20UAE%20 Government%20
Government of the United Arab Emirates. (2023, March 27). Global Star Rating System for services. Retrieved March 29, 2023, from https://u.ae/en/about-the-uae/the-uae-government/global-star-rating-system-for-services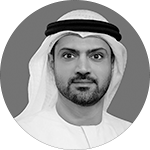 H.E. Mohamed Bin Taliah
Chief of Government Services of the United Arab Emirates Government
His Excellency Mohamed Bin Taliah is the Chief of Government Services of the United Arab Emirates Government. He oversees the development of government services and the design and implementation of programs that ensure providing consistent high-quality services to constituents through the "Emirates Government Service Excellence Program" (EGSEP). He also oversees other programs including the Global Star Rating System, Khadamati System, and the Best M-Government Award.

Bin Taliah is driven by a strong passion to serve the people of the UAE and enhance their lives through innovative design and development of seamless, intuitive services. His primary goal is to position the UAE as a global leader in Government Services by leveraging advanced technologies and tools to empower government entities and public servants. With synchronised and tireless efforts, Bin Taliah strives to provide proactive services across categories, delivering exceptional experiences to all UAE constituents and service beneficiaries.
More Stories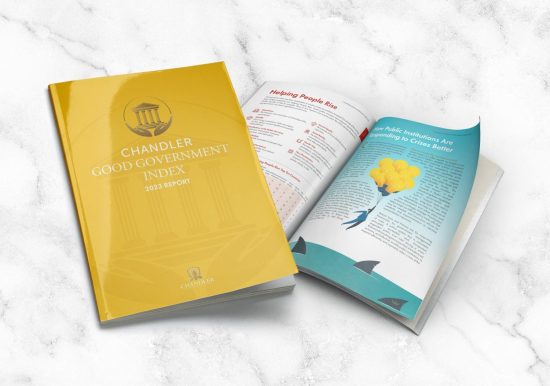 Country Stories
,
Opinion and Insights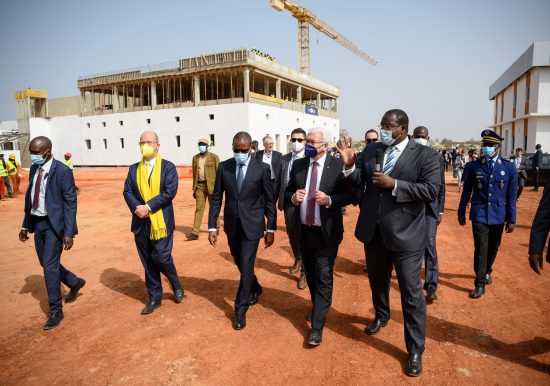 Country Stories
,
Opinion and Insights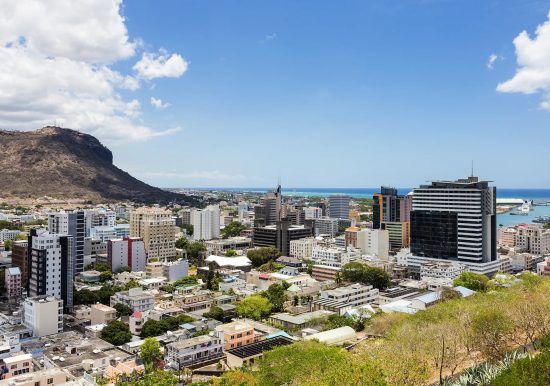 Country Stories
,
Practitioner Experience