Reforming to Perform in Mauritius
Mauritius is the top-ranked Sub-Saharan African country in the CGGI and has risen one place this year to rank 37th globally. It has also risen two places in the Leadership and Foresight pillar to rank 23rd, and moved up an impressive nine places to rank 37th in Helping People Rise. The Hon Minister Teeruthraj Hurdoyal shares how the country's civil service and leadership are contributing to this island nation's success story.
How and why did you come to join the public service?
Hon. Minister Teeruthraj Hurdoyal: I have always had a passion for serving Mauritian citizens. Before joining politics, I was a businessman. From 2002 to 2019, I was the Director of OTF Exports, and won numerous local and international awards as a young entrepreneur.
I started my political career as an elected member of the Village Council of Trou d'eau Douce. I rose to become chairman of the District Council of Flacq from 2012 to 2019. As Chairman, I contributed to the formulation and implementation of social welfare programmes and infrastructure projects throughout the eastern region of Mauritius. I was also elected President of the Association of District Councils in 2014.
In 2019, I stood for election as a candidate of the Militant Socialist Movement (MSM) party in the constituency of Montagne-Blanche and Grand River South East. I was elected as First Member of that constituency: a recognition of my hard work with the community.
My transition from the private sector to the public sector has been very smooth. I had already been involved in public administration through my work with the District Councils. As a Minister, I also have a team of professional and dedicated civil servants to assist me in fulfilling my duties to the best of my abilities.
As a Cabinet Minister, I am now in a better position to formulate policies and strategies, and implement projects and schemes, to enhance the quality of life of Mauritian citizens. It is my Ministry's mandate to transform the public service into a vibrant and citizen-centric service.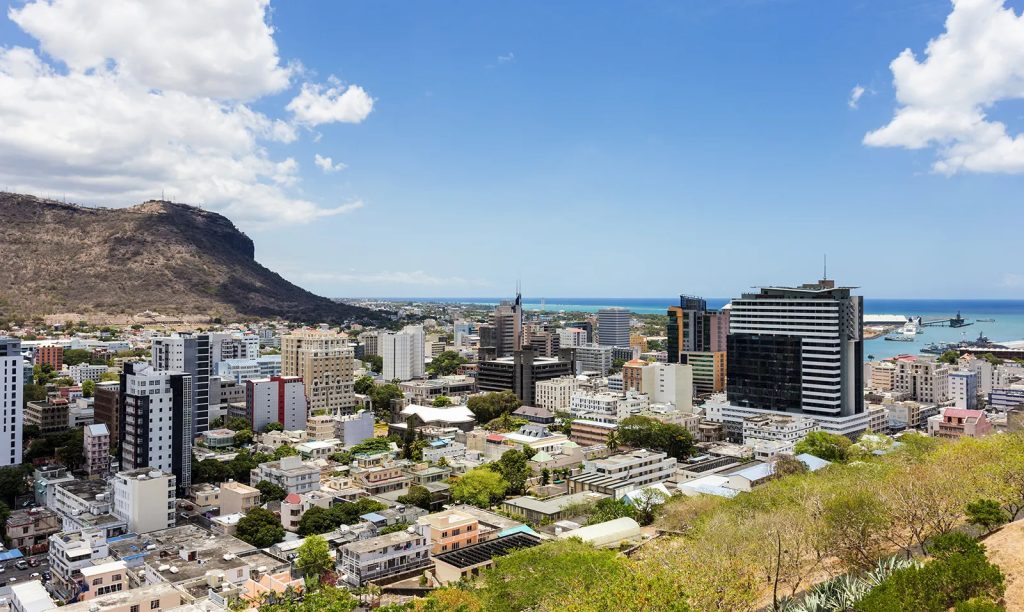 What are some key reforms in recent years that have helped the Mauritian public service perform well?
The Government of Mauritius wants to propel the country into the league of high-income countries, based on inclusiveness and shared prosperity. To do so, it has adopted major public service reform initiatives, including the following:
Since 2000, ISO certification for public sector organisations has helped streamline procedures and processes, ensuring consistency in government services and speeding up service delivery to improve customer satisfaction.

A Public Service Excellence Award was introduced in 2006 and has prompted public institutions to think out of the box in redesigning services, seek innovative ideas, and adopt international best practices to enhance customer experience and improve delivery channels.
An e-procurement system, implemented in 2015, ensures transparency, fairness and equity in the procurement of goods and services by government bodies. All public procurements are now conducted online.

The Business Facilitation Act of 2006 (amended in 2017), has greatly eliminated administrative bottlenecks to investment, streamlined business procedures and made permits and licenses easier to obtain in a timely manner. This has contributed to a more business-friendly environment: Mauritius now ranks 1st in Africa and 13th worldwide on the Ease of Doing Business Index. Small businesses can now start their business activities within three working days.

A Citizen Support Portal was launched in 2017 as an online platform where citizens can upload complaints, queries, suggestions and comments to do with government services. This portal has helped government organisations identify weaknesses, review strategies and redesign services to respond to citizen needs.

An InfoHighway platform, introduced in 2019, provides for data exchange and sharing among government agencies via e-services. Once a citizen has submitted documents to one public institution, they are no longer required to show them to different public organisations.

The Mauritius Research and Innovation Council, created in 2019, promotes and encourages research and innovation across all sectors to enhance the quality of life and sustain economic growth. The Council has set up a National SME Incubator Scheme to encourage the creation of innovative businesses, facilitated by a network of private sector-led accredited business incubators.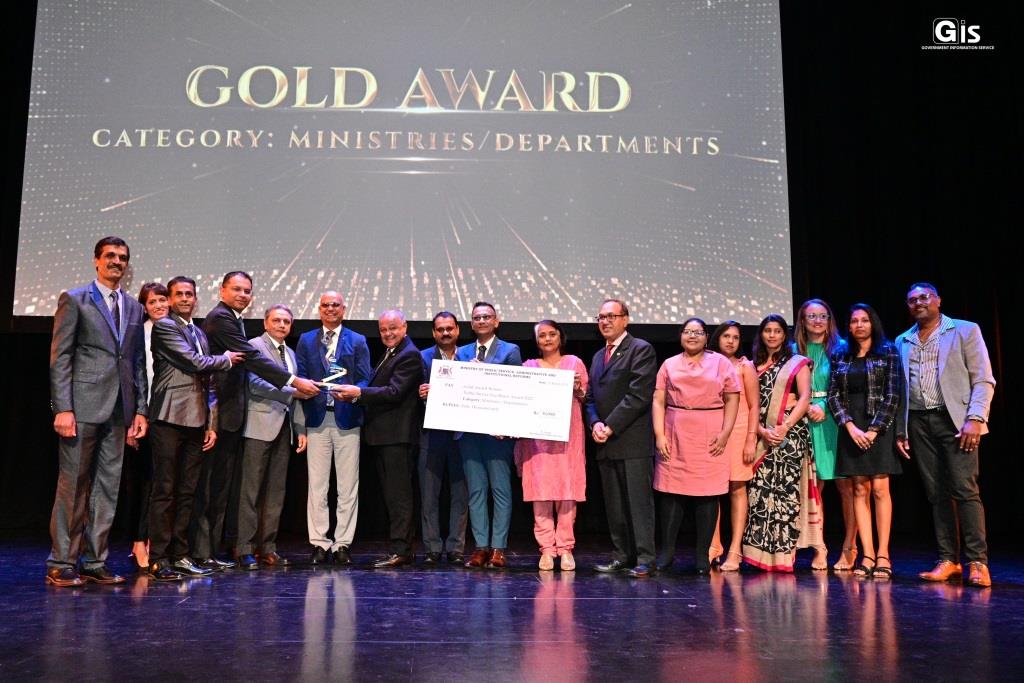 We are digitalising our public sector so that public services can be easily accessed online by citizens from the comfort of their homes. We are trying to emulate Estonia where citizens can lead a normal life without ever entering a government office. The government has set up the MoKloud platform where citizens can submit applications, make online payments, and access their documents online, including birth and marriage certificates, COVID-19 vaccination passes and public sector payslips.
We are also setting up a Mauritius Digital Transformation Agency, which is tasked with accelerating the digitalisation and transformation of the public service and promoting a digital culture in Mauritian society.
What strategies guide Mauritius in transforming its public sector?
In 2017, the government approved the Public Sector Business Transformation Strategy to drive its transformation agenda and promote innovative technologies that improve public service delivery. The Strategy revolves around ten implementation pillars, ranging from digital transformation to public satisfaction. Taking a "Whole-of-Government" approach that emphasises a collective response to the business of government, it aims to create an enabling environment for the long-lasting transformation of Mauritius's public sector.
In May 2019, we set up the Public Sector Business Transformation Bureau (PSBTB) to realise the Strategy. The Bureau evaluates and monitors business transformation programmes and initiatives through 37 Transformation Implementation Committees. Currently, 343 Business Transformation Initiatives are being implemented across the public service.
Since its inception, the PSBTB has embarked on a series of projects and programmes, including the following:
Our Human Resource Management System (eHR) digitalises core HR operations in Ministries and Departments, including leave management and performance management. Officers in 78 government organisations can now apply for leave online, receive approval through SMS and email, and check their leave balances online. The eHR platform is also designed to interface with other government IT systems relating to public officers, such as for e-payslips, benefits and service schemes.
Our Sandbox Framework promotes the adoption of innovative technologies in Ministries and Departments. It allows public bodies to work with innovative companies and start-ups to develop proof-of-concept applications that could eventually be scaled up to full solutions, without lengthy procurement procedures. One application supported by the Framework, for assigning schemes of service online, has reduced processing time over manual methods by 50%. So far, the Ministry has received 35 projects for consideration under the Framework. The Sandbox Framework will be a game changer in adopting and procuring emerging technologies in the public sector.
Each year, the Bureau develops key performance indicators (KPIs) relevant to the public sector business transformation strategy. These KPIs relate to training, good governance, e-procurement, recruitment and the prescription of schemes of service. Adopting these KPIs has helped Ministries and Departments to fight corruption in the workplace, and to ensure they have the right staff with the right competencies and training to perform their duties well.
The safety of public officers ranks high on the government agenda. We are implementing an Occupational Safety and Health Management System, based on ISO 45001 standards across the public service, to give organisations a tool to implement workplace safety and health norms and standards aligned with international best practices. So far, the system has been rolled out in 77 worksites across the public service.
How have recent global shocks, such as the pandemic and supply-chain disruptions, impacted the government's ability to provide public services in Mauritius?
The COVID-19 pandemic was an unprecedented global health challenge. Mauritius, being a small island state with limited resources was severely hit. It adversely impacted public service delivery in many sectors.
Resources had to be redirected to combat COVID-19, which reduced the availability of resources for other healthcare needs. Disruptions in supply chains made it difficult to obtain medical supplies. However, we managed to obtain the necessary supplies thanks to our good relations with countries such as India and China.
In education, lockdowns and school closures meant a challenging transition to online learning, particularly for students who did not have access to reliable internet and devices. Some classes were conducted on national television.
The pandemic also affected social services, particularly for vulnerable populations such as the elderly and those with disabilities. The government had to adapt to provide support to these groups while maintaining social distancing and other sanitary measures. Food packs were delivered to some 8,000 families registered under the social register. The government worked with Mauritius Post to pay pensions at home to some 58,665 beneficiaries who usually received pensions through the post office. Mobile units were also used for vaccinating the elderly.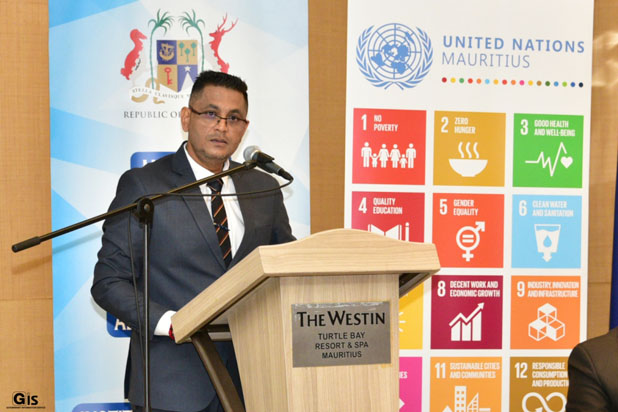 The tourism sector in Mauritius was most affected by the pandemic. Government assistance schemes to support businesses and protect jobs injected USD 600 million into the economy and saved more than 100,000 jobs. While this adversely affected public finances, it was essential to maintain social stability and cohesion.
Thanks to the commitment and able leadership of the Hon. Prime Minister, Pravind Kumar Jugnauth as well as the ingenuity, commitment and dedication of our public officers, we succeeded in managing the pandemic and minimising casualties. Today, Mauritius is lauded as a model for the management of the COVID-19 pandemic in Africa.
The pandemic's impact on government services prompted the government to develop mechanisms to ensure citizens are not deprived of basic services in a crisis. With help from the United Nations Development Programme, my Ministry developed a model for Business Continuity Plans that could be activated in such times. This model was then used to help Ministries and Departments develop their own Continuity Plans. To date, 15 Ministries have developed Business Continuity Plans, with others finalising theirs.
Mauritius is achieving impressive results in the Helping People Rise pillar and improving quality-of-life outcomes for its citizens. How have these gains been achieved?
Mauritius has had farsighted leaders since its independence, who had a vision for the country and the betterment of its citizens at heart. Though Mauritius was one of the poorest countries in the world, without any natural resources, the father of the nation, the late Sir Seewoosagur Ramgoolam, introduced the social welfare state: free health care services, old-age pensions and free education for all.
Bold measures such as attracting foreign investors helped transform the economic landscape and strengthened the Mauritian economy in the late 1980s and early 1990s. Under the leadership of the late Sir Anerood Jugnauth, the standard of living of Mauritians from all walks of life improved greatly. We also saw greater emancipation of women. In 2000, the creation of Cybercity paved the way for Mauritius to embrace the digital economy and position itself as a major player in IT and financial services in the region. Our per capita income, which was USD 400 in the 1970s, is now USD 9,500—very few of our people live in absolute poverty.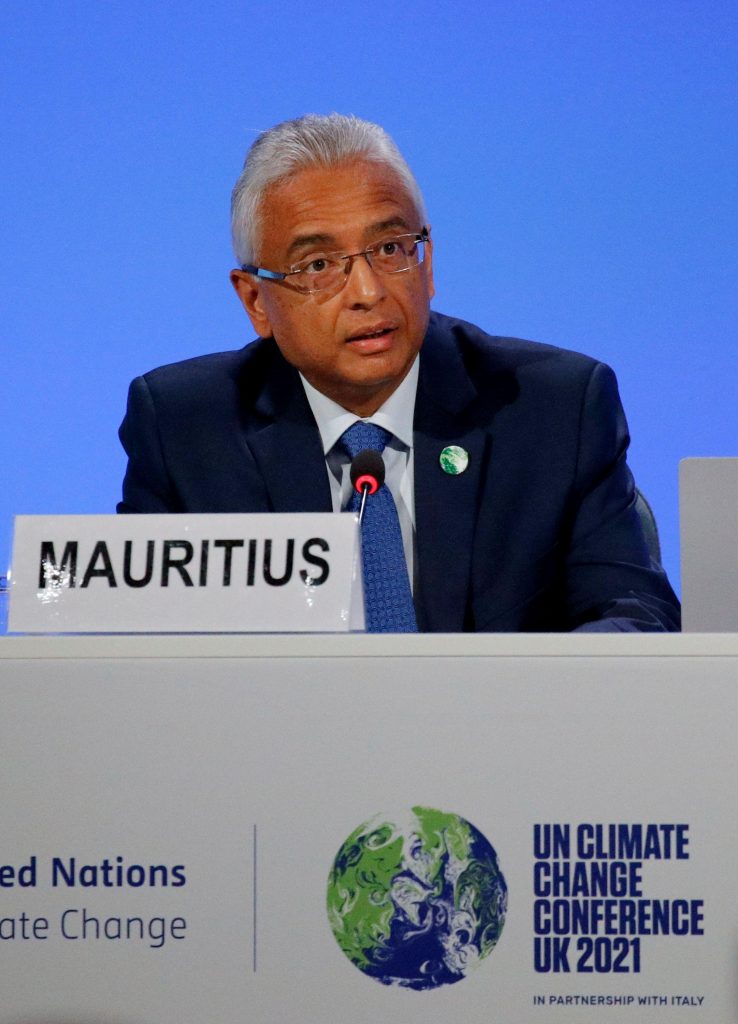 The present government, under the leadership of Hon. Pravind Kumar Jugnauth, has further consolidated the welfare state, increasing basic pensions for the elderly, orphans, widows, and people with disabilities. The social budget accounts for more than USD 1 billion. Unprecedented measures such as the minimum wage, a negative income tax and a portable retirement gratuity scheme help improve the quality of life for those at the lowest rung of the ladder. To restore the people's purchasing power amidst global food price inflation, the government is providing a monthly allowance of MUR 1,000 (USD 22) to all employees earning less than MUR 50,000 a month. It is also subsidising basic commodities and cooking gas.
As a caring and responsible government, we are doing our best within our means to provide maximum support and protection to vulnerable groups.
Mauritius ranks very highly in the Leadership and Foresight pillar (23rd, up two places from 2022) and performs particularly well in Strategic Prioritisation (9th) and Innovation (8th). What underlies strong public sector leadership in Mauritius?
The Mauritian public sector has a strong administrative class comprising high-calibre administrators from different backgrounds and diverse professional fields, which supported the government in devising the right policies, strategies and programmes to overcome challenges and shape the future of the country.
The public sector's good performance is also the result of visionary leadership, with long-term goals for Mauritius, effective policymaking, strong public-private partnerships and investments in embracing digitalisation and the digital economy, which have driven innovation and created new growth opportunities.
What is your approach to training civil servants and which training initiatives are the most impactful?
Training and development have always ranked high on the government agenda. It is critical for a modern and vibrant public service and an essential element for overall human resource management in the public sector.
Training should be a prerequisite for all public officers. The 2013 report of the Pay Research Bureau stipulates that all civil servants benefit from 40 to 60 hours of meaningful work-related training opportunities annually, to keep them abreast of new knowledge, techniques, and technologies to upgrade their skills.
To realise this, my Ministry has taken a number of measures. We set up the Civil Service College in November 2015 to cater to the continuous professional development of public officers at all levels. Each year, a dedicated budget is allocated to all Ministries and Departments for training and development—they are expected to use at least 90% of this budget as a KPI. Every Ministry and Department has a Training Committee, chaired by a high-ranking officer, to elaborate its annual training plan and ensure officers are provided with appropriate training. A Training Manager has been appointed in each Ministry and Department to carry out periodic training needs assessments.
Many training initiatives have had a particularly meaningful impact on public service delivery. Equipping employees in the Workmen Group—who are the front liners and the first point of contact with the public—with communication and customer service skills improve interactions with citizens and projects a positive image of the public sector. It is also critical to give new public service recruits a broad overview of the machinery of government and establish what is expected of them, including the public service culture and code of conduct. We also provide training customised to the particular needs of each Ministry and Department, as well as technical training required for specific tasks. Our officers may go for overseas training under technical cooperation programmes to learn from best administrative practices around the world and apply these to the Mauritian context.
My Ministry is setting up state-of-the-art infrastructure for the Civil Service College, so it can offer all public officers meaningful work-related training opportunities annually and establish linkages with overseas training institutions. This will greatly contribute towards the vision of the College becoming a centre of excellence for training in the region.
Many governments find it hard to recruit and retain talent in public service—is this a concern for Mauritius?
Recruitment and retention are interrelated. In Mauritius, these are not critical issues, for a number of reasons. Our tertiary education institutions provide regular counselling in career planning to guide students to sectors with job opportunities. Our government bodies plan their human resource management to ensure that vacancies are filled promptly after officers retire. In sectors where qualified talent is scarce, the University of Mauritius mounts appropriate courses to furnish candidates to meet market needs. For instance, in the year 2000, facing a dearth of medical and health officers, the government created the Sir Seewoosagur Ramgoolam Medical College to train doctors for our health sector.
In emerging sectors such as the blue economy and light rail transport, where we lack qualified expertise, we rely on headhunting and contract expatriates for projects. A Mauritian counterpart understudies them so that they can take over after the expatriates leave.
We have also increased the age limit for entry into the public service from 40 to 50 years for medical specialists and other professionals in strategic positions. In certain cases, the scheme of service is reviewed to make recruitment more flexible. For example, when recruitment for a post is difficult, we may relax the criteria of years of experience, in order to find qualified candidates. In areas where we lack specialists, for example in the nursing and education sectors, we may recruit in-service and retired officers under contract to serve for a period, until our training institutions produce more professionals.
How can Mauritius further strengthen its civil service in future?
My vision for the public sector of tomorrow is one that is highly efficient, technology-driven, and capable of responding to the evolving needs of a more knowledgeable citizenry. In order to translate this vision into reality, the Mauritian public sector should leverage cutting-edge technologies to provide most of its services online, making them easily accessible to the population in the comfort of their homes. Mauritius should emulate Estonia, where 99% of public services are available online 24 hours a day. Artificial Intelligence (AI) will be the linchpin of public services of the future. We should explore how to use AI to provide recurring services across the public service, in a more efficient way, to enhance customer satisfaction, and provide consistent service delivery standards.
I also envisage a greener public sector that reduces its carbon footprint. We want the future public sector to make extensive use of solar energy, conserve water, rely on energy-saving devices to reduce CO2 emissions, and go paperless. We have already developed an action plan for the greening of the public sector, which revolves around five levers: supply chain and procurement, buildings and infrastructure, mobility and fleets, culture and behaviour and digital transformation.
We also have a plan to professionalise the public service by offering public officers opportunities for continuous professional development and to obtain Industry Lead Certification such as ISACA, COBIT, and PMP certification, amongst others.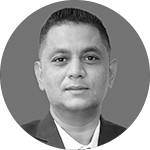 Hon Teeruthraj Hurdoyal
Minister of Public Service, Administrative and Institutional Reforms, Mauritius
The Honourable Teeruthraj HURDOYAL is the Minister of Public Service, Administrative and Institutional Reforms of Mauritius and Member of Parliament (MP) for Montagne Blanche and Grand River South East. He was formerly a successful businessman and recipient of numerous local and international awards. He has a long and distinguished background as dedicated social worker. His public service career has seen him serve communities at the Village and District Council levels before his election to MP and current appointment as Cabinet Minister.
More Stories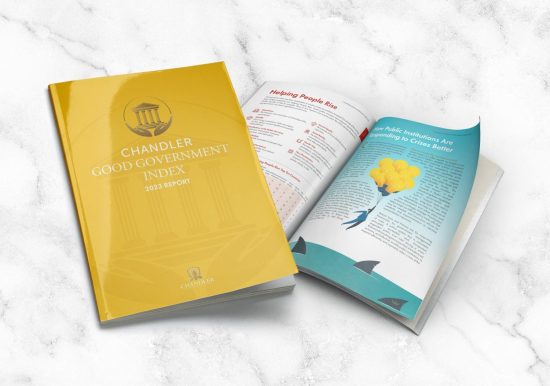 Country Stories
,
Opinion and Insights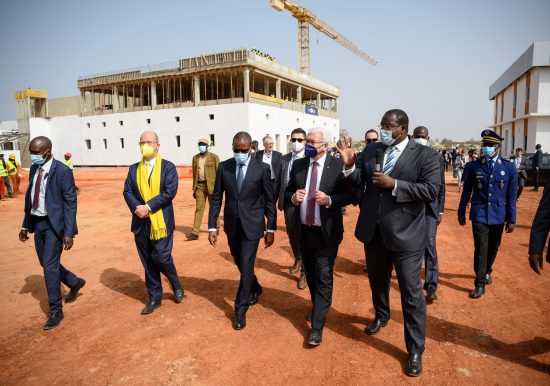 Country Stories
,
Opinion and Insights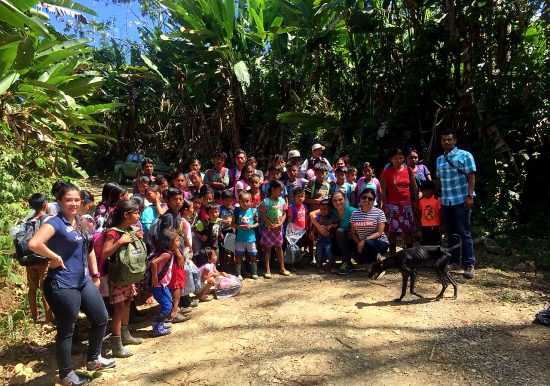 Country Stories
,
Practitioner Experience