Spain: Championing a Robust Trade Ecosystem
Spain tops the rankings in the International Trade indicator in both the 2023 and 2022 CGGI. Antonio García Rebollar unravels the Spanish routes to trade excellence and partnerships in Asia.
This article is written by Mr Antonio García Rebollar in his personal capacity. The opinions expressed in this article are the author's own and do not reflect the view of the Ministry of Industry, Trade and Tourism, or the Government of Spain.
Spain believes firmly in free markets and multilateral rules governing international trade and maintaining an open economy that is friendly to trade and investments despite our late entry into the international arena at the end of the last century.
Ever since we joined the European Union (EU) in the 1980s, our stance had been one of being supportive towards our free trade agreements (FTAs) with various trading partners. As a rule, we work in alignment with countries that follow the norms in the areas that pertain to international governance and free market principles.
The rationale is that free trade on the whole generates a host of positive effects on the global economy. It increases competition between companies and allows consumers to access a wider range of goods and services at lower prices. While some industries may face increased competition arising from free trade, others may benefit from the increased demand for their products and services that help to create more jobs and boost overall employment levels.
Free trade can also promote innovation by encouraging companies to invest in research and development to improve their competitiveness, which helps to reduce poverty by creating new opportunities for economic growth in developing countries. What is important, however, is to ensure that the benefits of free trade are distributed fairly and that the negative effects on certain industries and communities are adequately addressed.
The value chains within the EU are generally well-defined among member countries. As such, the economies, while they may be disparate, are more or less fully integrated to exploit the benefits of free trade. While it is true that the opening-up process to full competition does create some level of anxiety for companies that are less competitive globally, the benefits emanating from the resources available to EU members do favour those who have the competitive edge.
While some short-term protective measures may arise, the benefits of free trade will prevail in the long run. The least favoured companies will just have to adapt to the new economic landscape through better education and skills training for their employees. Ultimately, all parties will be better off.
On its part, the Spanish government has invested in an expansive network of embassies, and economic and commercial offices to provide business-related support and protect our private companies abroad from certain practices from other companies or governments. However, the main reason for the success of these companies can be attributed to having good management and execution. That is because intervention by the government in the free market is minimal.
Outreach to Latin America
As an EU member state, Spain plays a key role in the European Council, the European Parliament, and the European Commission, which are the main institutional pillars of the EU. They not only represent the national interests of Spain, but also contributes to the decision-making process in the development and implementation of EU policies, which range from those related to the environment, energy, transport, trade, and many other areas of common interests.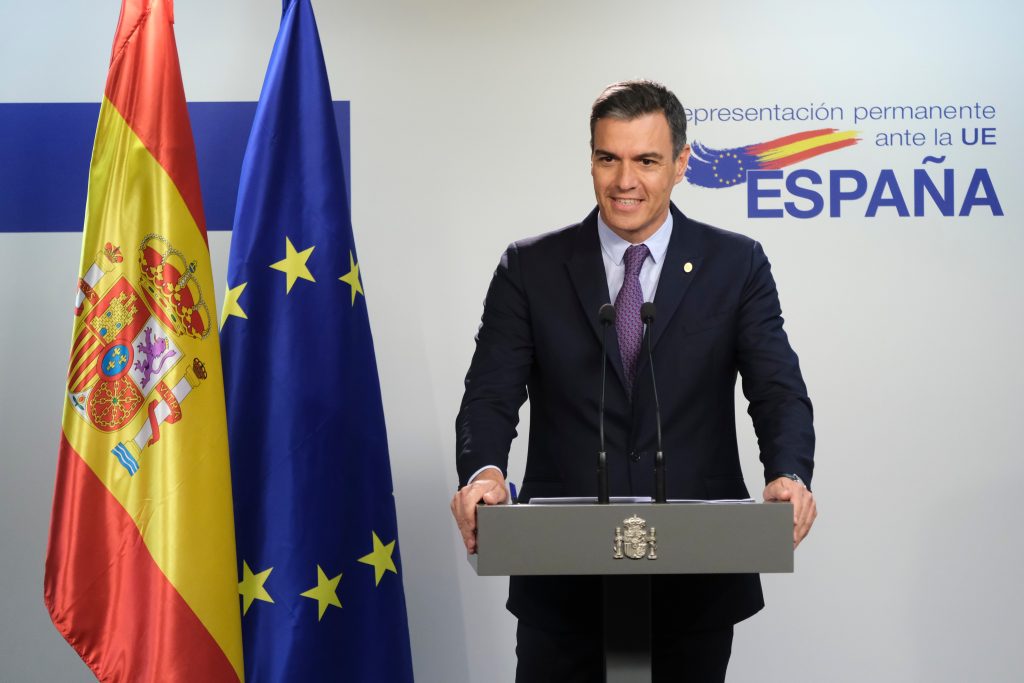 The size of our economy makes us an important member of the EU since Spain is among the top 15 economies in the world in gross domestic product (GDP) rankings. With a GDP of more than 1 trillion euros, it is also an important contributor to the EU budget, with a key role in shaping economic policies that affect the entire bloc. Spain is an active participant in many EU initiatives and programmes, such as Erasmus+, Horizon Europe, and the European Defence Fund. These programmes provide funding and support for research, education, innovation, and other areas that are important for the development of EU policies that affect the lives of millions of people across the continent.
By leveraging on the EU's financial clout, as well as robust public and private institutions, Spain can step up in its role as a key actor in channelling the flows of FDI and official development assistance (ODA) to Latin America to raise the latter's potential for further economic development.

Anotonio García Rebollar, Economic and Trade Counsellor, Spanish Embassy in Singapore
One of the ways in which Spain can play a leading role after it assumes the Presidency of the EU Council in the second half of 2023 is to fast-track the progress in free trade agreements with Latin American economies and Mexico due to our shared historical links, which in more recent times, have seen a strong bilateral foreign direct investment (FDI) relationship that is already bolstered by multifaceted cultural, migratory, and political ties. It should also be noted that Spain, which is a major biotech hub and the seventh-largest donor of COVID-19 vaccines in the world, has supported the COVAX initiative [the global collaboration to accelerate the development, production, and equitable access to COVID-19 tests, treatments, and vaccines] in many Latin American and Caribbean countries.
In fact, ever since the drive towards privatisation within the southern continent across the Atlantic, and a pick-up in the pace of Spanish international outreach from the 1990s onwards, Spanish enterprises have made tremendous inroads with several of them taking majority stakes in overseas telecommunications companies as well as operating metros and airports outside of Spain. Two of the country's largest banks have reaped a greater share of profits in Latin America than at home. Spain is also home to some of the world's leading producers in the food, garment, and transport industries.
The EU-Latin America summit in the latter half of 2023 will certainly offer opportunities to rejuvenate free trade agreements with the Southern Common Market, commonly known by the Spanish abbreviation, Mercosur (encompassing Argentina, Brazil, Paraguay, and Uruguay), as well as Chile and Mexico, and help to further trade relations and economic ties between both regions. In fact, Latin America has already proven its importance by partially alleviating the supply chain woes in the wake of the war in Ukraine, which included the increase of grain exports to Europe.
By leveraging on the EU's financial clout, as well as robust public and private institutions, Spain can step up in its role as a key actor in channelling the flows of FDI and official development assistance (ODA) to Latin America to raise the latter's potential for further economic development.
Areas of focus can include sustainable projects and initiatives that can have longer-term structural impacts such as in the green hydrogen, gas distribution, and semiconductor sectors. Chile, for example, has the potential to become a leading global player in green hydrogen production. Other economic segments where opportunities abound as post-pandemic economic activity recovers would include digitalisation efforts to foster financial inclusion and tourism, as well as facilitating investment in small and medium businesses (SMEs).
On the flip side, just as Spain can assist in the channelling of European investment and aid to Latin America, it can also enhance its role as a gateway to the European market for Latin American businesses aspiring to expand in other regions.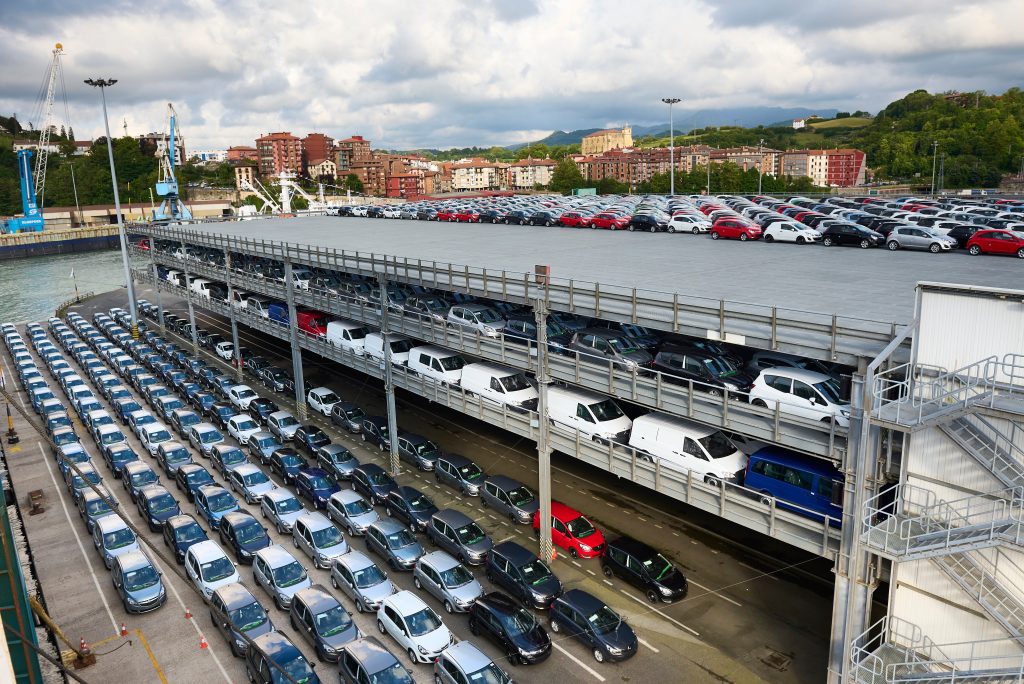 Fostering a Trade and Investment Mindset
Spain has several institutions and organisations that are responsible for training and equipping civil servants working in trade and investment. The institutional framework is spearheaded by both the Ministry of Economy and Competitiveness and ICEX Spain Trade and Investment.
The ministry is responsible for promoting economic growth and competitiveness by providing training to civil servants through its various departments, such as the Directorate General for International Trade and Investment, which focuses on developing trade policies and supporting Spanish companies in their efforts to expand overseas.
ICEX is the public entity under the Ministry of Industry, Trade and Tourism responsible for promoting the internationalisation of Spanish companies and their competitiveness in foreign markets. It provides training to civil servants through various programmes, such as the ICEX Master in Internationalisation of Companies, which is a postgraduate course that provides specialised training in international business. Similar programmes that provide training in international business and trade promotion are also conducted by the Spanish Chambers of Commerce and the country's diplomatic missions, which through their commercial and economic offices render assistance to Spanish companies in foreign markets.
Spanish civil servants are also provided with the necessary resources, such as access to trade data and market research, and are trained to employ digital platforms and tools to facilitate trade and investment transactions.
After spending a decade in private banking and investments, I think it is imperative to have a solid financial background and a sound knowledge of market research to understand the dynamics of trade and investments at a macroeconomic level. I often encourage my colleagues to pursue studies in financial theory and practices for a better understanding of the global economy in order to be of help to companies embarking on the internationalisation process. Of course, the study of company accounts and strategy is also very useful in penetration into new markets.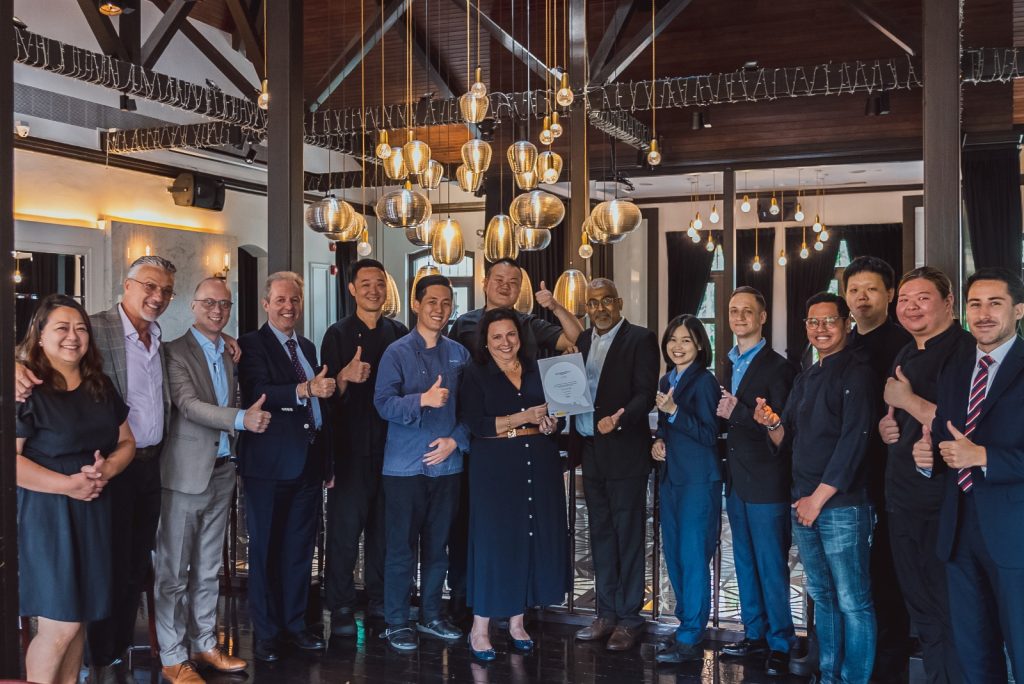 From a personal perspective, having spent 15 years as an economic and commercial counsellor for the Spanish government, I have also witnessed the growth of the Asian economic engine—one which was propelled not only by access to freer and more market-oriented economies, but also the presence of a large, well-trained labour pool backed by innovative Asian management practices.
Building partnerships in Asia can be a complex process as the cultural and business practices can vary significantly across different countries in the region. From my observations, it takes longer to cultivate trust and long-term relationships with potential business partners compared to Western countries.
My advice for businesses preparing to participate in the Asian landscape is: be prepared to invest more time and resources in order to navigate the process and establish successful networks. It is also vital to show respect and be willing to adapt your business practices to fit the local culture to avoid misunderstandings. Consider working with local consultants or advisors who can help you navigate the local business landscape and provide insights into cultural norms and practices.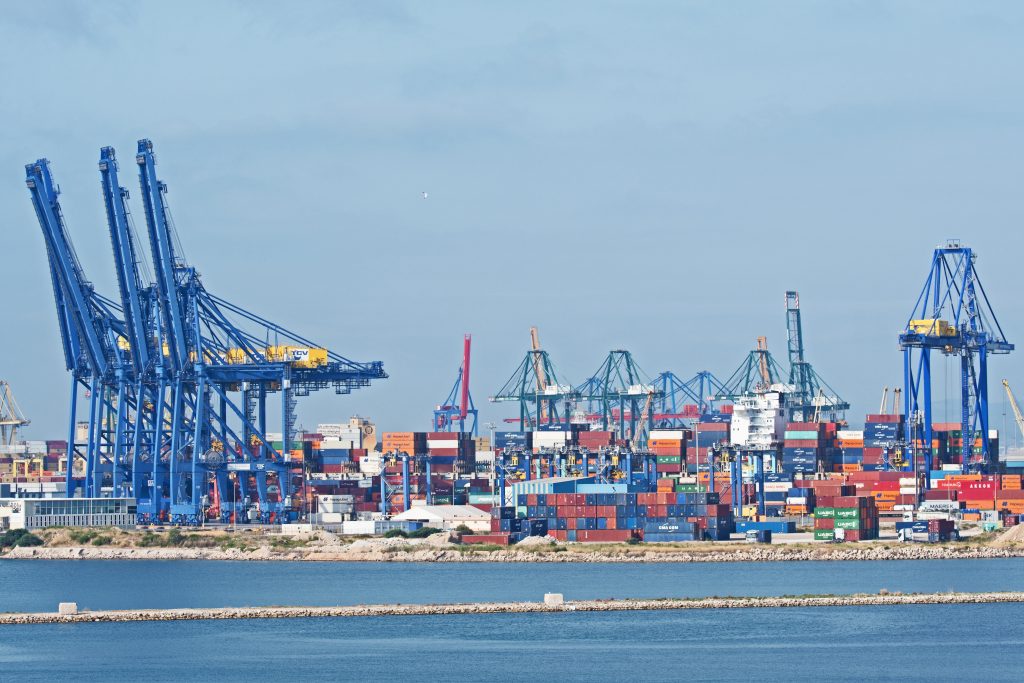 Navigating Shifts in the Trade and Investment Landscape
Over the past 20 years, the trade and investment landscape has undergone significant changes, largely due to advances in technology and shifts in the global economy.
With the former, it is the advent of digitalisation in which the bulk of trade and investment today is conducted online through e-commerce platforms and promotional campaigns via social media. Additionally, the growth of the services sector has led to increased investment in industries such as technology and finance.
Meanwhile, the rise of emerging markets such as China, India, and Brazil has triggered changes in global trade patterns, with many countries looking to expand their trade ties with them. The upshot has been a proliferation in regional trade agreements with many countries seeking to establish themselves as key players through these agreements. Such developments have led to a corresponding increase in FDI rather than portfolio investment due to more countries offering attractive incentives and policies to bring in investors. More recently, there has also been a greater emphasis on the promotion of green and sustainable investments.
On the other hand, there has also been a recent shift towards more protectionist policies sparked by the US-China tariff war, which has spilt over into the technology front with the import restrictions on American semiconductors to China. The Russian invasion of Ukraine has also led to a sharp drop-off in trade between Russia and the EU, which has led to serious distortions affecting the price of oil and gas in energy markets.
As a result of such developments, as well as the fallout from the COVID-19 pandemic, the global trade environment faces new challenges on multiple fronts including supply chain disruptions and heightened geopolitical tensions.
To mitigate the impact of supply chain disruptions, it is advisable for businesses to have multiple suppliers and alternative sourcing options to reduce the risk of being overly dependent on a single supplier or location. Additionally, it would be prudent to invest in supply chain management software and analytics tools to better track inventory levels, monitor suppliers in order to identify weak links, and pre-empt potential disruptions. Be sure to have contingency and crisis management plans in place in the event of emergencies.
Finally, it is always important to stay informed about geopolitical events by keeping track of international news, industry publications, and government reports to stay up-to-date on the possibilities of any potential risks of disruptions.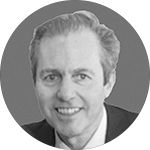 Anotonio García Rebollar
Economic and Trade Counsellor, Spanish Embassy in Singapore
Antonio García Rebollar has held his post as the Economic and Trade Counsellor at the Spanish Embassy in Singapore since September 2021. He has been working in Asia (Japan, Korea, and Malaysia) for 15 years, with ten years in private banking and investments, and served eight years at the Ministry of Economy and Industry in Spain.
More Stories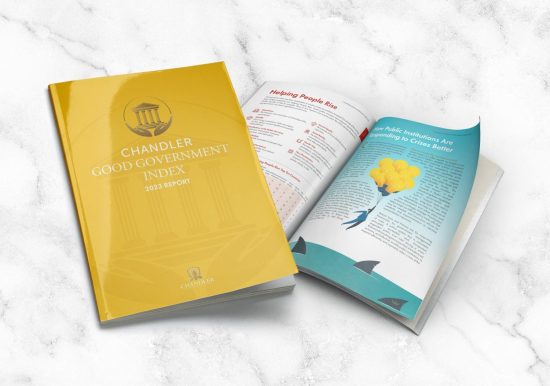 Country Stories
,
Opinion and Insights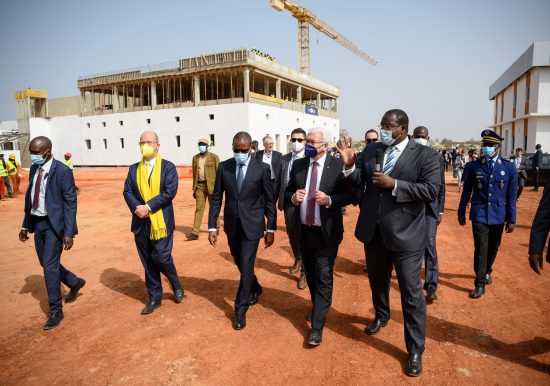 Country Stories
,
Opinion and Insights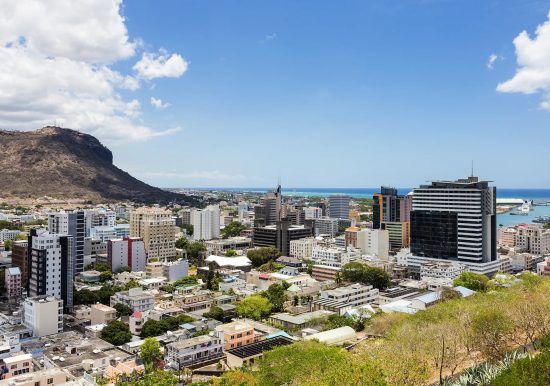 Country Stories
,
Practitioner Experience