The Chandler Good Government Index was designed to be a useful tool for those working in and around government. Here are just some of the ways the CGGI is being utilised around the world by government leaders, policymakers, students of public administration, social investors, the media, and business professionals.
CGGI in the Graduate Classroom in the Philippines
Alex Brillantes , Professor Emeritus of Public Administration, University of the Philippines
Dr Alex Brillantes is Professor Emeritus of Public Administration at the University of the Philippines, a former Dean of the National College of Public Administration and Governance (UPNCPAG) and Secretary-General of the Eastern Regional Organization for Public Administration (EROPA). Here he shares about how he uses the CGGI in his graduate classes and what makes the CGGI such a useful tool.
It was back in the early 2000s, that my colleagues and I at the University of the Philippines began to look at the question: "How can we measure good governance?" I even wrote a book chapter on this topic. There were of course key metrics back then from the United Nations and others, but nothing that captured all the key indicators.
Now we have the CGGI and it's wonderful to find an index which has this comprehensive range of indicators. It is a powerful tool because it focuses on key indicators that matter and the pillars are very well thought out.
There are three main reasons why I like the index. Firstly, it is well grounded and builds upon the good work of previous global indices. Secondly, it is more granular than most indices, going into specific indicators in government that often get overlooked. Thirdly, it has its origins in Asia which adds a different perspective on how governance can work in different parts of the world.
I like how the index ultimately points to Helping People Rise, because at the end of the day governance is about equity, intergenerational equity. Helping People Rise is what matters, and including this pillar helps towards changing the mindsets of some of our people in government and the need for capacity building towards ultimately helping our citizens. If you push the envelope further, and think that these indicators reflect government performance, you could even see a link to personnel performance management – which should matter to people who are working in government.
I have been using the CGGI with my graduate students and in some training programmes for local government officials. With my students, my primary goal for them is to become a better public servant, not just to get a graduate qualification. I task my students to write their own report on the Index.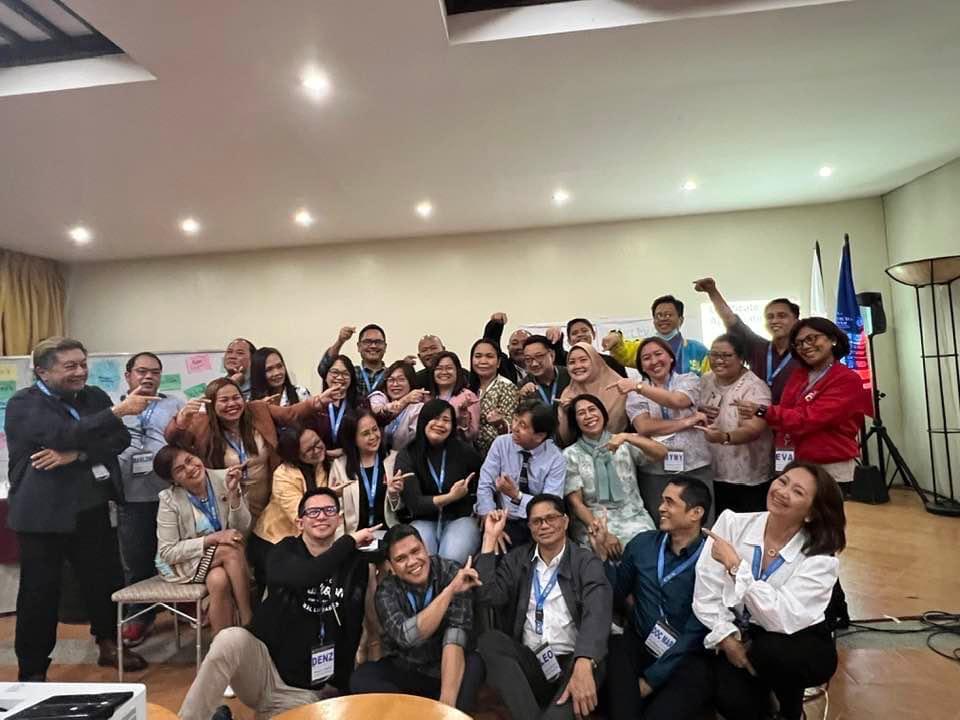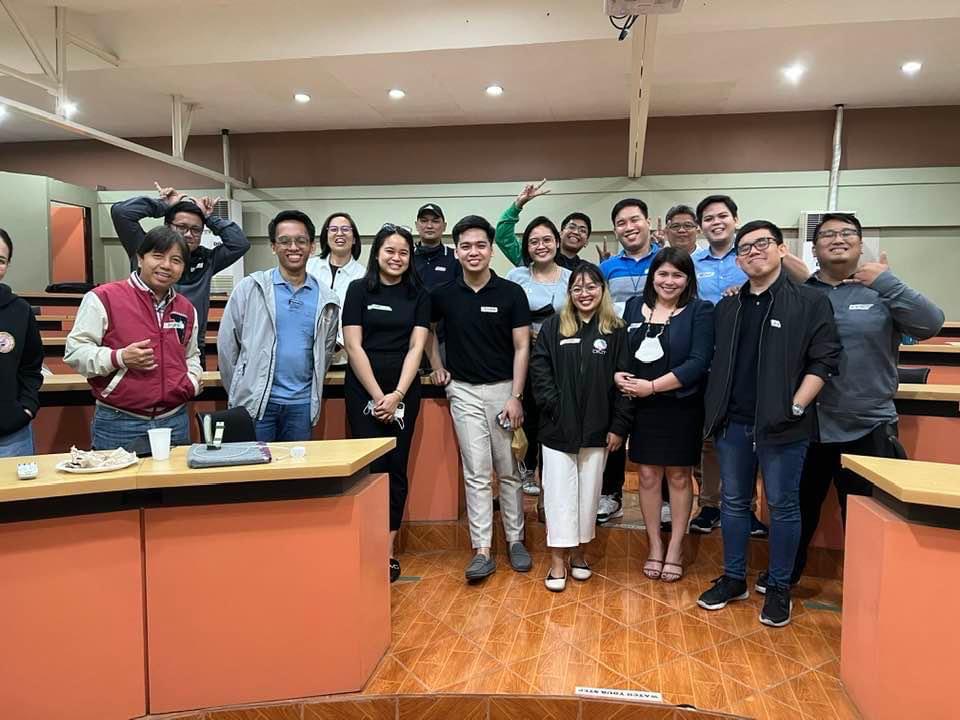 They like the rankings of the countries, but they also like to localise it. CGGI is grounded and yet contemporary so that's why I like to ask them to apply it and measure ourselves against others. I tell them, "Look at the Philippines – do you agree or disagree?"
From the Philippines point of view, we know where we should be, and you know, at one point in the 60s, Philippines was quite up there as a high-performing government. And now the question we always ask is, "What happened to us? — was it leadership, was it our institutions, was it the implementation of laws? Was it corruption?" Having these index indicators means we can take a long hard look at ourselves and undergo some self-criticism.
The students enjoy using it as well – they find it useful because it offers a third perspective on where we are, from a credible institution. And it all comes back to the fact that we mustn't be complacent, we need to ask what we could do much better.
In the annual report, personally I like looking at the practitioner stories, from Africa and around the world, but also how our neighbours in ASEAN are doing. The Global Influence & Reputation pillar is important within the context of 'glocalization'. We often talk about the importance of globalization and international relations, but we also need to compete as a nation. There is a global governance competition going on and I think a recognition of this fact is really unique to the CGGI."
Governance Stakeholders and the CGGI
Governance stakeholders around the world take a particular interest in the CGGI. This interest goes beyond simply checking on how their own country performs and how their peers are faring in the Index. Many leaders take a deep interest in how the CGGI is constructed and in singling out the indicators that define the framework and support the Index's underlying philosophy. The CGGI is being consulted and referenced in many diverse countries and different contexts. CGGI readers include Heads of State, Ministers, Members of Congress, civil servants, justice experts and philanthropists.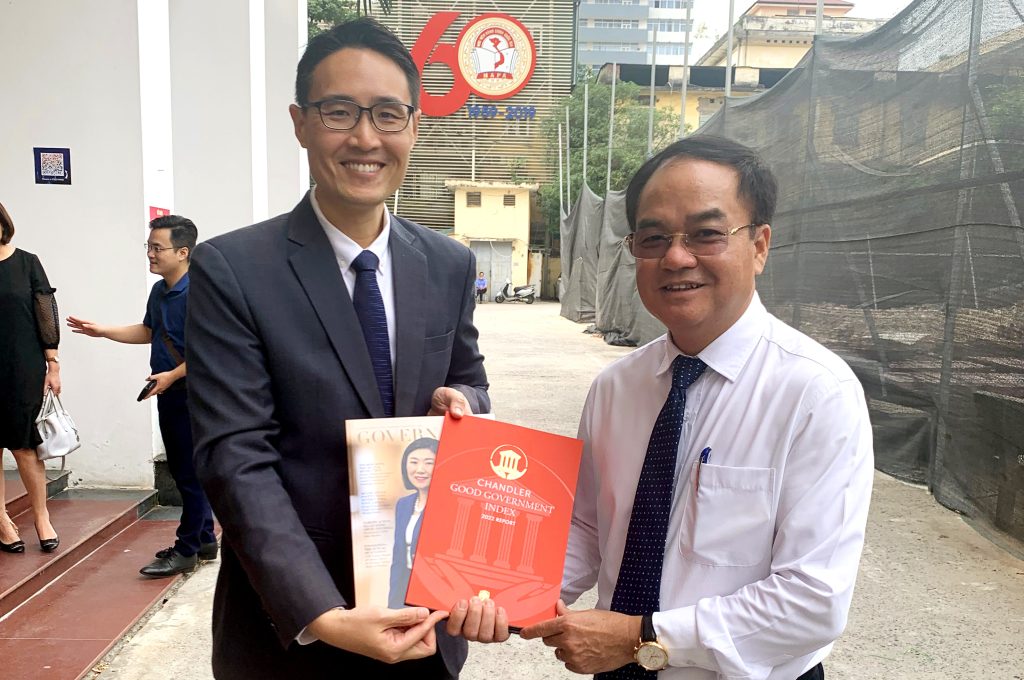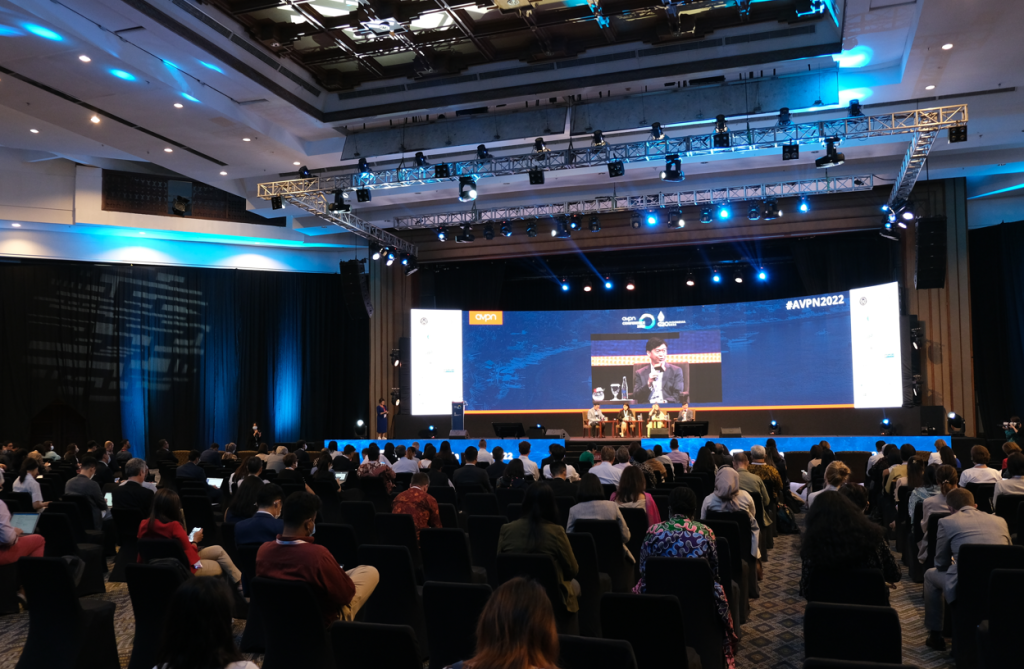 In 2022, The Congressional Policy and Budget Research Department of the House of Representatives of the Philippines released a report to its members on the country and ASEAN's performance in the CGGI.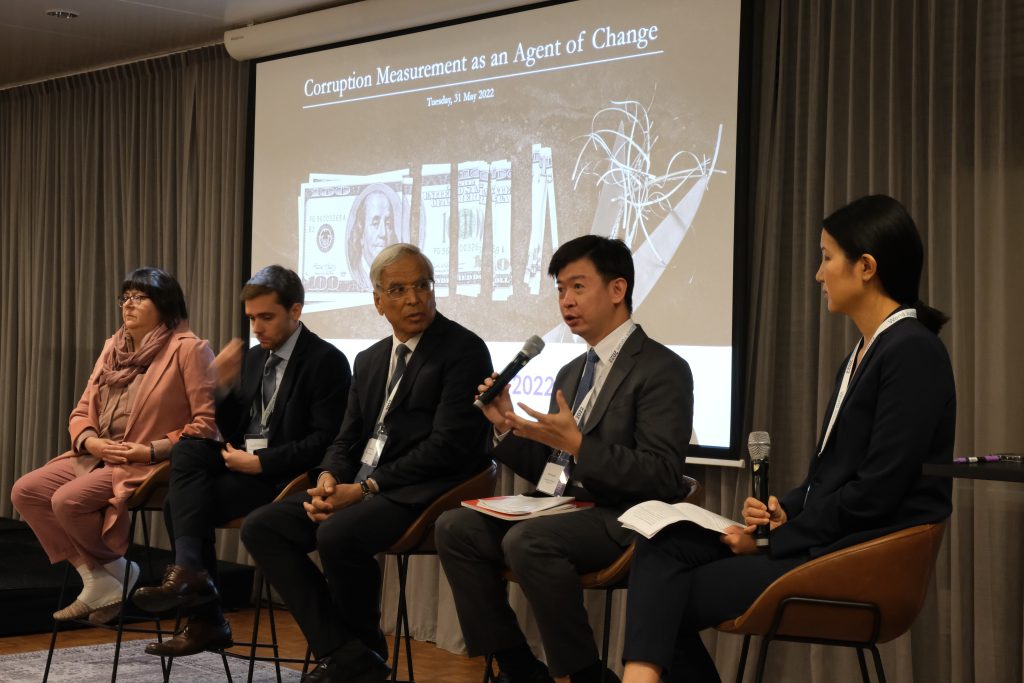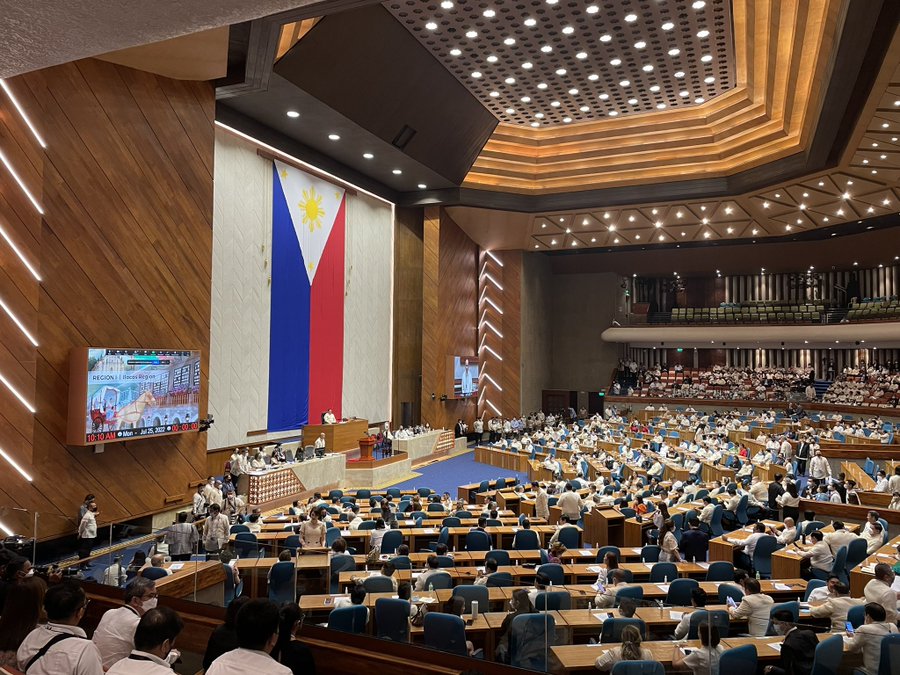 When CGGI Means Business
As a public good, the Chandler Good Government Index also acts as a practical tool for businesses and investors. The quality of national governance and stability of a country are part of a robust risk and investment strategy, and indices help in identifying positive governance momentum that can open up new destinations for investment.
Robeco Switzerland is an international asset management firm which uses the CGGI as an analysis tool in their Country Sustainability Ranking report, profiling the environmental, social and governance (ESG) metrics of 150 countries. The report offers Robeco's investors an insight into current risks and investment opportunities. Max Schieler, Senior Sustainable Investment Country Analyst, shares how Robeco utilises the CGGI.
Max Schieler , Senior SI Country Analyst, Executive Director, Robeco Switzerland Ltd
Max Schieler: In our view, good governance is an important prerequisite for a country's economic development, political stability, security, and social cohesion. It is also key to advancing the Sustainable Development Goals (SGDs). The importance of good governance to a country's progress has been confirmed by numerous empirical studies.
The CGGI is a novel approach. The Index is based on a broad set of indicators that capture various relevant facets of governance, and merges them into a single score that allows for ranking and cross-country comparisons.
We have been using the Chandler Good Government Index by comparing its results against our governance scores for countries. The CGGI is an interesting alternative measure of a government's and a country's governance performance. As it is based on a broad set of indicators, and partly different from the ones we use in our country's sustainability ranking, the CGGI is helpful as a cross-check of our own governance assessment.
CGGI in the Media
Beyond highlighting the importance of investing in government capabilities, the CGGI is shaping discussions around governance in the media. The first two editions of the CGGI have garnered thousands of engagements with journalists and generated scores of news stories, both in print and online. The CGGI's findings are igniting a chain of conversations between stakeholders and citizens across the globe on the quality of national governance.
The CGGI has also been cited in various prominent op-eds by government and business experts. Commentators reference the comprehensiveness of indicators and range of countries covered which allow for broad analysis. Furthermore, the CGGI is recognised for its non-ideological and non-partisan focus on government capabilities and national outcomes, which serve as objective measures across all forms of government. Government practitioners and experts who advocate for, and debate, good governance are finding the CGGI to be a useful resource for researching and supporting their findings and arguments.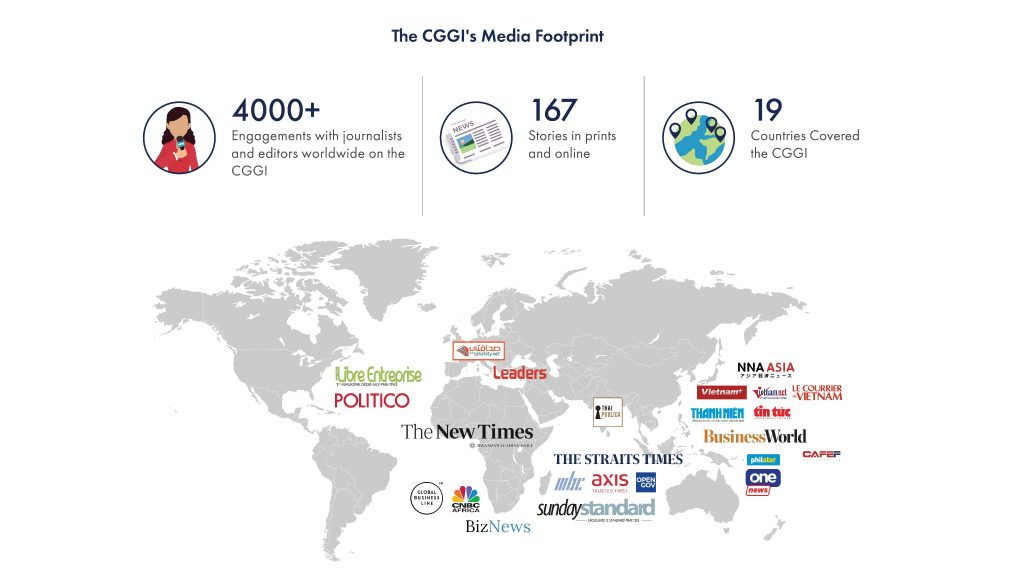 More Stories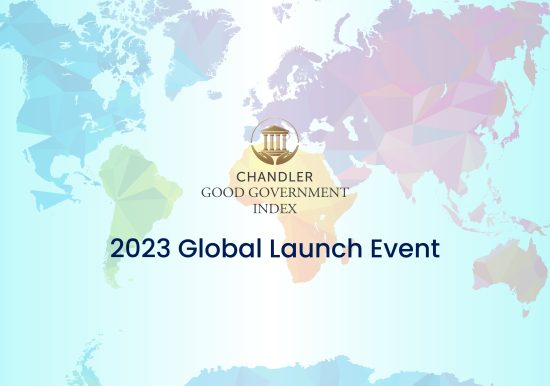 Opinion and Insights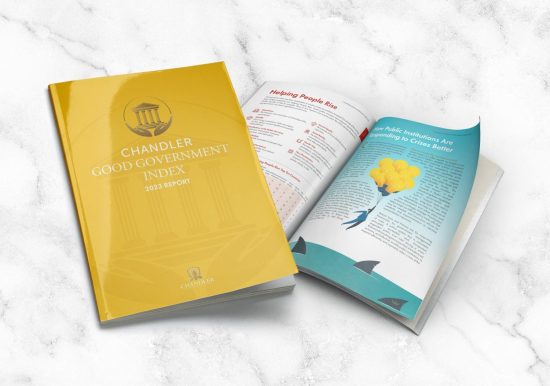 Country Stories
,
Opinion and Insights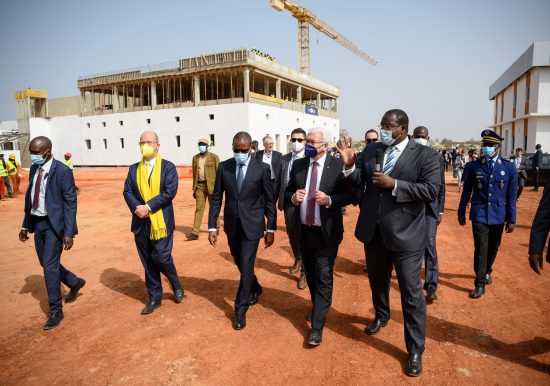 Country Stories
,
Opinion and Insights