Developing Vietnam's Marine Resources Sustainably
Luu Anh-Duc, Deputy Director of the Department of Science, Technology and International Cooperation of Vietnam Administration of Seas and Islands
Luu Anh-Duc is the Deputy Director of the Department of Science, Technology and International Cooperation, Vietnam Administration of Seas and Islands (VASI), an agency under Vietnam's Ministry of Natural Resources and Environment (MONRE). The agency is responsible for the state management of natural resources and the environmental protection of seas and islands. VASI also implements and manages some public services under its mandate.
Vietnam has tremendous potential for marine (blue) economic development. It has an expansive sea area about three times larger than its land area, with a coastline extending over 3,260km, an exclusive economic zone, and a continental shelf rich with marine ecosystems and diverse natural resources. There are thousands of islands in the East Sea area of Vietnam, where there is a dynamic network of sea freight.
However, in the past few years, Vietnam has faced many challenges to the sustainable development of its marine economy. Plastic waste pollution has become an urgent problem. The marine ecosystems have shrunk and their biodiversity has declined. Some marine resources are overexploited. Science and technology, basic research, and human resource management have not yet become significant factors in the sustainable development of the marine economy.
Recognising the importance of the marine economy for the sustainable development of the country, The Communist Party of Vietnam has adopted a National Strategy on Sustainable Development of Vietnam's Marine Economy for 2030, with a vision towards 2045.
Following this National Strategy, we have advised the Ministry of Natural Resources and Environment LUU ANH-DUC Deputy Director of the Department of Science, Technology and International Cooperation of Vietnam Administration of Seas and Islands V and the Prime Minister of Vietnam to promote a number of policies aimed at realising an important solution: actively strengthening foreign relations and international cooperation on the sea. Among these policies is the Decision on International Cooperation Project on sustainable development of Vietnam's marine economy until 2030. The Decision is the basis for promoting international cooperation to effectively mobilise and use resources, knowledge and experience, and to take full advantage of the support of other countries, international organisations and partners to serve the needs of the community for the sustainable development of the marine economy. It eases the implementation of guidelines and orients the Party and State towards playing a pioneering role in the region to solve the problem of plastic waste in the ocean, while contributing to building and successfully implementing a circular economy model, effectively managing plastic.
Protecting the Marine Environment
As we all know, plastic pollution is a global crisis. It represents a big challenge to Vietnam. Recognising the importance of addressing marine plastic pollution, the Government of Vietnam has paid special attention to creating and implementing policies and laws for environmental protection. These include:
• Passing the Law on Environmental Protection 2020, legislating plastic waste management, reuse, recycling, treatment and the development of a circular economy model for plastics

• Issuing a National Action Plan on marine plastic litter management till 2030

• Strengthening activities to raise awareness on the consumption and disposal of plastic products; promoting scientific research, innovation and technology transfer; and establishing public-private partnership mechanisms to address plastic pollution

• Participating in international forums, and in the spirit of "Vietnam—a responsible member of the United Nations", continuing to affirm political commitments, to be actively involved (with the international community) in developing a global framework of agreement to tackle marine plastic pollution
• Conducting in-country preparations with a project approved by the Prime Minister to fully establish the necessary conditions and resources, as well as a coordination mechanism for relevant ministries, sectors, and localities. These will support Vietnam's negotiation of and participation in the Global Agreement, ensuring the country's rights and interests in the prevention and control of marine plastic pollution.
On 2 March 2022, Vietnam, along with the Heads of State, Ministers of Environment and other representatives from 175 nations, endorsed a historic resolution at the UN Environment Assembly (UNEA-5) in Nairobi, titled "End Plastic Pollution: Towards an International Legally Binding Instrument".
Developing the Blue Economy
Vietnam has tremendous potential to develop its marine (blue) economy, according to the goals set out in the National Strategy. However, fast-paced development of the blue economy in recent years, without effective management and cooperation among stakeholders, poses a threat to the sustainability of marine ecosystem and risks degrading its resources.
At the same time, legislation for the development of the blue economy is not yet robust enough to promote a sustainable blue economy in the country and maintain a balance between economic development and marine resource conservation. Moreover, Vietnam's blue economy still lacks major investment and international participation in its development. Thanks to several donor-funded programmes and associated training, there is already some interest and expertise in Vietnam's blue economy. However, the necessary knowledge and skills, while available, are also dispersed and not always accessible where they are most needed.
Some form of blue economy partnership will be necessary to ensure the sustainable development of Vietnam's marine economy in the future. Realising this, we have advised the Ministry of Natural Resources and Environment to form a Partnership Framework for the blue economy in Vietnam, to enhance the knowledge base, encourage information-sharing and promote resource mobilisation, collaboration and coordination among relevant stakeholders. This is another reminder that appropriate intervention and policy design that respond to requirements on the ground can be an important factor in determining the success of any policy measure.
Making a Difference in the Public Sector
I believe that the public sector offers a wide variety of genuinely challenging and fascinating work. It exposes us to many challenges and opportunities for growth. We all want to leave our mark; the work we do in the state management of natural resources and environmental protection of our seas and islands helps us to make a difference because it is for the benefit of humanity.
Always abiding by the law is of course an important principle in carrying out public administration and implementing state interventions. But there is one more thing I always keep in mind: competence helps us get things done, but establishing deep relationships and effective communication with people is crucial to enduring success. I try every day to do my best at work—to help those in need and inspire positive action. I have learnt to be humble, to talk less, to listen more, and to live in harmony with and be kind to those around me.
More Stories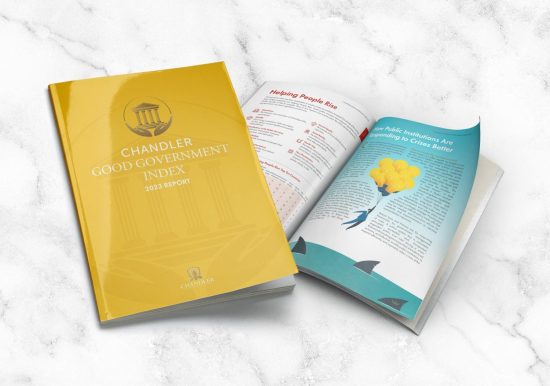 Country Stories
,
Opinion and Insights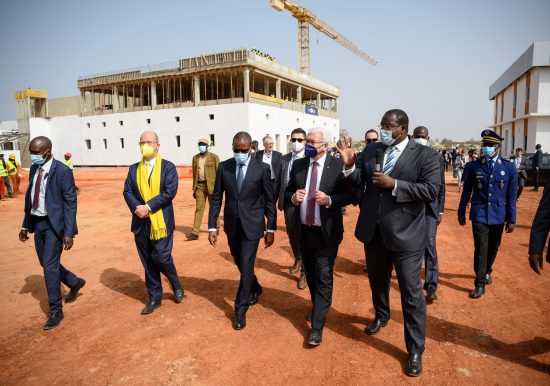 Country Stories
,
Opinion and Insights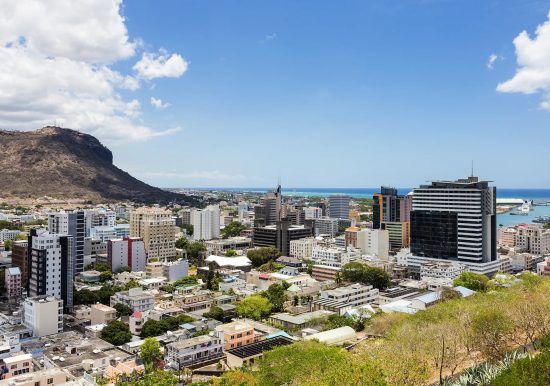 Country Stories
,
Practitioner Experience